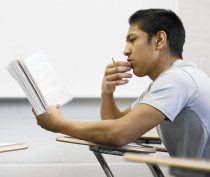 Ruben Padilla Jr. reads the 2007 sci-fi novel "Unwind" by Neal Shusterman in an English class at Glenbrook South High School in Glenview. (Stacey Wescott, Chicago Tribune)
Love it or loathe it, Shakespeare's "Romeo and Juliet" has served as a rite of passage for high school students for generations.
In addition to the Bard, teachers have long relied on Socrates, Kafka, Steinbeck and a host of other authors whose works earned the distinction of being a classic — albeit rarely landed on teens' top 10 lists.
While few dare challenge the texts as exceptional literature, high school teachers throughout the Chicago area and beyond are swapping out the canon for the contemporary, arguing that their selections impart the same themes and skills, with one important caveat:
Students don't audibly groan when they whip out their books at the start of English class.
For the first time in decades, teachers in northwest suburban Township High School District 214 aren't teaching "Romeo and Juliet" this year to the majority of freshmen. "Hamlet" didn't make the cut in some classes in Glenbrook High Schools District 225. And some teachers at Stevenson High School in Lincolnshire replaced Kafka with "Life of Pi, " a novel written in (gasp) 2001.
"We're always going for balance, " said Susan Levine-Kelley, instructional supervisor at Glenbrook South High School in Glenview. "So often in the education world, the pendulum swings."
That pendulum, teachers and experts agree, has swung toward more modern, multicultural novels written in the same lifetime as the students. Lest Shakespeare devotees feel betrayed, teachers are quick to reassure that they haven't done away with the classics — especially not their beloved Elizabethan playwright.
"We've scaled back, but we've realized that anyone living in the world should have some cultural knowledge of Shakespeare, " Levine-Kelley said.
The shift is forcing teachers to consider how much time to devote to classics and how much to recent works of equal merit, said Jordan Catapano, a district leader with the Illinois Association of Teachers of English. Catapano, who teaches English at Conant High School in Hoffman Estates, recently decided to trade in Socrates for "Life of Pi." His Advanced Placement colleagues opted for the 2003 novel "The Kite Runner."
"I think the perception used to be that those (classics) had an inherent virtue in and of their own that every generation should be exposed to, " he said. "I think, especially as lovers of literature, we still believe that, but we definitely are much more flexible now in which texts get those priorities because we want to make sure students are exposed to a diversity of texts."
Source: articles.chicagotribune.com
You might also like: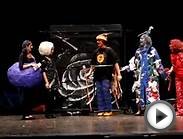 2012 OJR Odyssey of the Mind World Finals - High School ...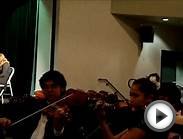 Encore High school Chamber Orchestra - Disney Classics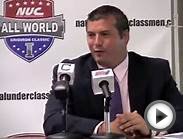 NUC All World Gridiron Classic I High School Football All ...
Related posts: