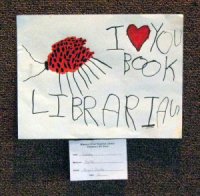 Five Brilliant Business Books for Kids
Many of us are both parents and businesspeople. We'd like our children to grow up equipped for careers, entrepreneurship and success. So I thought I'd share my take on five brilliant business books for kids.
Mike and his steam shovel Mary Anne face an industry in change. New entrants with disruptive technologies like gas, diesel and electricity have rendered their product noncompetitive. So they seek out greenfield markets and leave the big cities to find work in Popperville. Like any entrepreneur Mike takes a calculated risk – can Mary Anne really dig as much in a day as a hundred men can in a week? He makes a risky bet based on incomplete data, gut feel, and belief in his team. In addition to risk tolerance he and Mary Anne display pride in their work, finishing each corner "neat and square" where lesser competitors would sacrifice quality. And they close by morphing their business model and value proposition completely. Mike and Mary Anne establish a sustainable business with clear barriers to entry and leave the disruptive entrants grubbing in the dirt.
If Mike and Mary Anne display dizzying creativity and flexibility, Eric Carle's spider heroine is a disciple of David Allen. She focuses on Getting Things Done, showing GTD mastery by retaining control of her workflow despite continuous interruptions from the barnyard animals. She knows her agenda and, whatever tempting distraction is offered, doesn't answer as she is "very busy spinning her web" to catch the pesky fly. She came, she spun, she conquered.
"Seuss on Business" could be a series of posts on its own. The Lorax warns about externalization of costs as the Onceler beggars his community while "biggering" his business. Oh, The Places You'll Go offers far more insight about that tricky period between ideation and big success than The Dip does (I'm a big fan of Seth but he's no Dr. Seuss). And Horton (from Horton Hears a Who and Horton Hatches An Egg) is an example of character that my daughter and I often refer to in discussing how to handle adversity.
But Green Eggs and Ham is simply the best sales textbook ever written. Sam handles objection after objection by remaining relentlessly positive and recontextualizing his offering (In a box? With a fox?) until his prospect agrees to a trial. Having achieved that, he lets his prospect make up his own mind – and makes the sale. Throw out whatever sales curriculum you're using and give each rep a copy of Green Eggs and Ham. They'll think you're crazy and sales will increase. I call that a win-win.
Source: eggheadmarketing.wordpress.com
You might also like: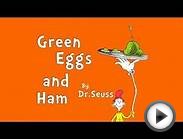 Read-Aloud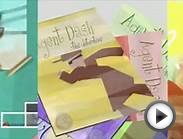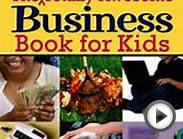 Download New Totally Awesome Business Book for Kids ebook ...
Related posts: