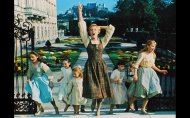 (Alamy)
With the highly anticipated NBC special poised to air on Thursday, December 5th, the buzz around the iconic musical and film is palpable. You might be one of the millions of people who have grown up watching, but do you know your Sound of Music trivia? I recently had the opportunity to chat with each of the original child actors and confirmed a few trivia facts about them for my special Parade.com Sound of Music series and Whine At 9 podcast. You can check out their individual features here, but if you're wanting to drop a little Sound of Music trivia as you watch Carrie Underwood on December 5th, you just might want to read on….
Charmian Carr Trivia: Carr portrayed the eldest von Trapp child, Liesl. She learned years after The Sound of Music that Patti Duke, Mia Farrow, Sharon Tate, and Geraldine Chaplin had all auditioned for her role. Now an interior designer, Carr once decorated Michael Jackson's home.
Nicholas Hammond Trivia: Hammond portrayed Friedrich Von Trapp. He decided to become an actor at the age of 9, after watching Julie Andrews perform in My Fair Lady. Approximately four years later he would be working with her in The Sound of Music. He has a degree in English Literature from Princeton.
Heather Menzies Trivia: Menzies portrayed Louisa von Trapp. She met her late husband, actor Robert Urich, doing a Libby's Corned Beef Hash commercial. Laughs Menzies, "We always joked that if our relationship didn't work out we could say that Libby's made hash out of our lives."
Duane Chase Trivia: Chase portrayed Kurt von Trapp. After The Sound of Music, he took up mountain climbing and snagged a few geology degrees.
Angela Cartwright Trivia: Cartwright portrayed Brigitta von Trapp. During the filming of The Sound of Music, she was obsessed with The Beatles and, along with Heather Menzies (Louisa), would drive the crew crazy singing Beatles songs. Cartwright will become a first-time grandmother early next year.
Debbie Turner Trivia: Turner portrayed Marta von Trapp. After The Sound of Music, Turner again focused on mountains, but this time instead of singing and dancing around them, she became a competitive skier.
Kym Karath Trivia: Karath portrayed Gretl von Trapp. After The Sound of Music, she appeared in an episode of Lost in Space, a series that starred her former "sister" Angela Cartwright. Former "sibling" Heather Menzies (Louisa von Trapp) is the godmother of Karath's son Eric.
http://www.refmanagement.ru
Source: parade.com
You might also like: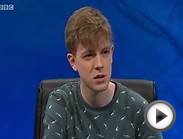 Kid Thinks His Quick Trivia Response Was Common Sense
Related posts: