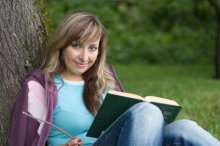 Marketing to college students can boost bookstore business.
reading a book image by Yurok Aleksandrovich from Fotolia.com
Starting a bookstore business is one way to combine a love of books with a knack for business. Competition can be tough — the U.S. Census Bureau reported 10, 635 bookstores in 2010. While total sales of brick-and-mortar bookstores and online book retailers reached $13.4 billion in 2009, according to Foner Books' book sales statistics, recent trends show online book retailers vastly outpacing traditional bookstores. Major bookstore retailers are becoming increasingly common, but some consumers prefer shopping at a local bookstore for a more personal experience.
Step 1
Research the local market to identify your niche. Bookstore businesses can cater to the general public, although it may be harder to compete with the massive inventories of chain bookstores. Visit local bookstores to identify a niche where you can meet consumer needs. If there's already an abundance of bookstores, consider opening a used bookstore or a bookstore featuring specialized inventories, such as history, travel, poetry or photography.
Step 2
Lease or buy a location. People like to hang out in bookstores, so choose an area that already attracts pedestrian traffic, such as a business or shopping district. Look for large store windows and plenty of floor space for shelving.
Related Reading: How to Start a Bookstore & Bakery
Step 3
Stock inventory. In addition to stocking your own personal favorites, be sure to include books that will appeal to wide audiences. Order books from a distributor's catalog or scout the market for bookstore closures — it may be possible to buy out their inventory to add to your business's collection. Contact local libraries wanting to get rid of old or duplicate book inventories and offer to donate a small percentage of your profits. More specialized or rare books can be sold at higher prices.
Step 4
Market the bookstore. Bookstores can rely on traditional marketing methods such as window signage. Consider passing out fliers to college students at local campuses near the beginning of the semester to promote the bookstore.
Things Needed
Shelving
Book inventory
Window signage
Fliers
Armchairs
Coffee counter
Book club
Liability insurance
Tips
Some bookstore customers have come to expect a bookstore "experience, " so consider including comfortable armchairs, a fireplace, coffee counter and open mike night for live music and literature readings. Encourage socialization by sponsoring a book club, book signings and other literature-related events.
If you're planning to sell textbooks, consider offering "trade in" promotions to college students who can bring in used textbooks in exchange for discounts on new materials.
Warning
Fire, theft and other disasters are a threat to bookstore inventories. Don't forget to purchase liability insurance to protect against them.
https://www.automation.fans
czym jest podpis elektroniczny i jak działa.
Source: smallbusiness.chron.com
Hail to the King of Sneakers: Michael Jordan's Nike Air Jordan Retro Time (A Social Media-loaded Marketing Campaign Success Story) (Life's Business Principles, How to Live Before You Die)
eBooks ()
You might also like: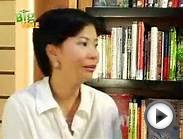 Go Negosyo Big Time Episode 2-3: Bookstore Business (Part 4)
How to own and operate an online bookstore business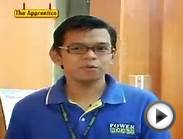 Go Negosyo Big Time Episode 2-3: Bookstore Business (Part 2)
Hatchet


Book (Simon & Schuster Books for Young Readers)




Ages - 10,11,12,13,14
Weight - 0.302
Depth - 0.00
Width - 0.00
Height - 0.00
Paul Walker, The Angel Who Touched and Healed Natural Disaster and Quake Survivors - Paul Walker 1973-2013 as Eternally Young, Kind, and Famous as James ... Before You Die; Life's Business Principles)


eBooks (How to Live Before You Die & Sand, Sea, Sun, Surf)



Don't Let Your Life Insurance Die Before You Do!: The Boomers Guide to Keeping Life Insurance for Life (The Boomer's Guide to Financial Planning Book 1)


eBooks ()



Steve Jobs' Poetic Biography, Business Principles and Decisions: How to Live Before Dying, Acumen, Leadership, and Entrepreneurship (Life's Business Principles, How to Live before Dying)


eBooks (The Entrepreneur's Life and Business Lessons)



Related posts: