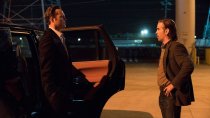 HBO
The HBO series closes out its second season with a bleak finale.
[Warning: This post contains spoilers for the season finale of True Detective.]
The first season of True Detective ended on a surprisingly up note, given all the nihilist philosophy espoused by one of its leads.
Season two? The light definitely did not win.
Sunday's finale of the HBO anthology played largely true to the story it had told for the previous seven hours. Which meant that anyone looking for some hail-Mary ending by which everyone made it to Venezuela was left sorely disappointed.
A show deeply concerned with how its male characters project their masculinity ended with only women surviving. Ani (Rachel McAdams) does in fact get to South America to meet up with Jordan (Kelly Reilly) — but neither of them is with the man she wanted to meet there.
Frank (Vince Vaughn), having executed his plan to take out Osip (Timothy V. Murphy) and McCandless (Jon Lindstrom), fails to realize the loose end he left with the Mexican drug dealers he bargained with earlier in the season and pays with his life in the desert.
Frank offers the $1 million in his suitcase for his freedom, but can't abide giving up his suit - and the diamonds he's carrying int it - to one of the dealers. For that he gets stabbed in the gut and walks to his death past visions of his horrible father and other low points in his life, only to fall short of a dream of Jordan.
Ray (Colin Farrell) dies too, but his demise comes off better. He makes the fatal mistake of wanting to see his son (who, it's revealed in the closing montage, really is his son) one last time, which allows Burris (James Frain) to place a tracker on his car. After leading Burris and his goons on a chase into the forest, Ray goes down Wild Bunch-style in a barrage of bullets, while his final audio message to Chad fails to make it to its destination.
The two deaths capped off a somewhat oddly paced finale that spent its first third or so laying out the ins and outs of the Caspere murder case that kicked off the season.
As the Internet did between episode seven and the finale, Ray puts together that Lenny the movie-set photographer (Luke Edwards) was the second orphan from the 1992 diamond heist Caspere, Burris and Vinci PD Chief Holloway (Afemo Omilami) were involved in. And yes, Len and his sister Laura (Courtney Halverson) killed Caspere, which in turn set off the investigation into Vinci, Caspere's present-day corruption and the dirty rail corridor deal.
Source: www.hollywoodreporter.com
You might also like: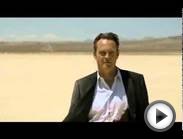 True Detective Season 2 Finale- Frank realizes late that ...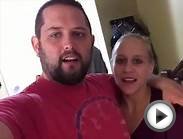 True Detective Season 2 Finale Viewing Party: VLOG 85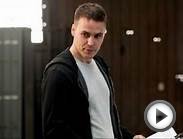 True Detective Season 2 Finale Recap
SOLDIERS AND MARINES: Military Fiction: Action packed first novel of a five-book saga about warfare and combat in the Korean War and then Vietnam, Desert ... and wars yet to come (The Soldier's Wars 1)
eBooks ()
Related posts: