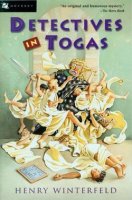 Description
Yes! Rufus wrote CAIUS IS A DUMBBELL on his tablet at school. But no, he did not break into the classroom, did not tie up his teacher, and certainly did not paint his opinion of Caius on the on the Temple of Minerva (even if it is Rufus's own handwriting). But now Rufus is doomed. Unless his six classmates can find out who is really resposible, Rufus will end up behind bars forever. Every hour seems to bring a new, confusing clue...until the boys finally stumble upon the real culprit.
Parental Guidance
Reading Age: 8+
Reading Aloud Age: 6+
Reader's Reviews
An original and humorous mystery story...tied neatly into a plot that has continuous suspense...The historical details are so naturally a part of the story that the whole has the liveliness that the pictures suggest. Our whole family enjoyed this really funny and exciting book.
man i hated this book. what teacher picked this for summer reading? (they obliviously never read it) it stinks don't read it you'll waste your time. This is an awful book. boring, predictible, and just plain horrible.
-a suffering student
Please add your review here.
If you like this you might like
https://www.gabitos.com/businessforsalebrisbane/template.php?nm=1700250229
Source: childrensbooks.wikia.com
You might also like: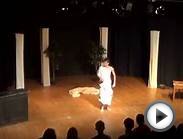 Rinse The Blood Off My Toga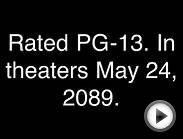 Movie Trailer for Detective in Togas
Carson Dellosa Magnifying Glass Cut-Outs (120094)


Office Product (Carson-Dellosa Publishing)




Die-cut shapes
Printed on card stock
36 pieces in each single-design pack

Disorder Detectives Classroom Kit


BISS (Carolina)




The Carolina Pledge: 100% Satisfaction Guaranteed. All of our products are unconditionally guaranteed. If for any reason you are not satisfied with any item, you...
From our beginnings in 1927, Carolina Biological Supply Company has grown to become a leading supplier of science teaching materials for all levels of education...
When you shop with Carolina, you re not alone! All of our products are backed by unparalleled technical support, available from 8am to 8pm, ET, Monday-Friday. Contact...
Related posts: