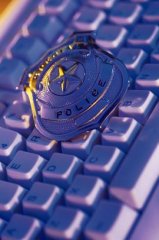 Cyber crimes detectives investigate identity theft.
Comstock/Comstock/Getty Images
Generally, detectives must have experience working as patrol officers, or as law enforcement officers in some other capacity, before being promoted to detective. Once promoted, detectives may work in a number of capacities; it generally depends on the needs of the particular police force. For example, if a police department has a large number unsolved missing persons cases, a detective may start out on a cold case squad.
Cyber Crimes Detectives
Cyber crimes detectives investigate crimes committed via the Internet, or computer-based crimes. A cyber crimes detective may monitor chat rooms to prevent crimes against children, or conduct investigations based on information obtained regarding identity theft, Internet-based scams, and intellectual property infringement. Cyber crimes detectives may be required to take courses in computer investigation and computer processes. Local police departments and the Federal Bureau of Investigations employ cyber crimes detectives.
Homicide Detectives
Homicide detectives conduct investigations on cases where someone has died and foul play is suspected. These detectives may work in pairs, or with several other homicide detectives, but it's common for one detective to be given ultimate responsibility for overseeing a particular investigation. Homicide detectives investigate crime scenes and conduct interviews with witnesses, friends and family members. Job responsibilities also include working with local prosecutors and proffering court testimony.
Related Reading: Career as a Police Investigator
Narcotics Detectives
Narcotics detectives work at the local, state and federal level. These detectives conduct undercover operations and investigate the sale and purchase of illegal narcotics. Narcotics detectives may also investigate cases involving drug-related offenses to check for connections to suspected drug dealers. Other job responsibilities include infiltrating drug trafficking groups and providing testimony regarding undercover investigations and witnessed drug purchases.
Cold Case Detectives
Cold case detectives may be new detectives or former homicide detectives who work cold cases on a volunteer or part-time basis. These detectives may work at the local, state and federal level investigating cases involving missing children and adults, or unsolved homicides. Cold case detectives may work alone, or with several other detectives if the case is considered high-profile. Cold case detectives must review original case files, including initial statements. They also interview any detectives who were first assigned the case, along with friends, co-workers and family members of the missing or deceased person.
Source: work.chron.com
You might also like: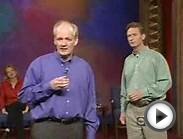 Types of fiction: Hard boiled detective fiction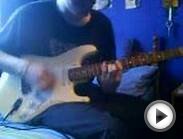 Cover of The Pigeon Detectives - Romantic Type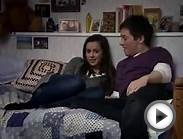 Report any type of abuse-Detetives/SECRET DETECTIVES Email ...
USB Type-C Car Charger,Tronsmart 36W Dual Rapid Ports Car Charger with Quick Charge 2.0 Technology.USB 2.0 Port + Type C Cable for Nexus 6P, Nexus 5X (5V/2.4A) (Includes a 3.3ft 20awg USB Cable)
PC Accessory (Tronsmart)
NEWEST Quick Charge 2.0 + Type C Charger: Custom made for Type C charging device like Nexus 6P, Nexus 5X, OnePlus 2, Meizu Pro 5, ZUK Z1, Macbook 2015, LeTV One...
Smart & universal: Another green port auto detective your device, delivering the fastest charging speed for the Quick Charge 2.0 compatible and non-compatible...
Powerful: 36W total for 2 ports. 9V/2A full charging speed for Quick Charge 2.0 compatible device, 5V/2.4A for most devices, and 5V/2A for Apple products
Safety Guarantee: Built with Industry grade materials and premium circuitry, fully protect against over-current, overcharging and overheating for safe and fast charging
Note: Come with one Tronsmart custom made USB to micro USB 20AWG cable compatible with QC 2.0 Port. Please use Tronsmart micro cable or your device s original charging...
Related posts: