New York, NY – April 7, 2015 – Poets & Writers, the forty-five-year-old service organization for creative writers, announced today that X. J. Kennedy is the winner of the ninth annual Jackson Poetry Prize. The $50, 000 prize is given each year to an American poet of exceptional talent who deserves wider recognition. The award is among the most substantial given to an American poet, and is designed to provide what all poets need: time and encouragement to write.
Kennedy was selected by a panel of three judges: the poets Heather McHugh, Vijay Seshadri, and Rosanna Warren. The judges issued the following citation, setting forth why they selected Kennedy:
"X. J. Kennedy's forms are perennial, his rhetoric is at once elaborate and immediate, and his language and diction are always of the American moment. He translates the human predicament into poetry perfectly balancing wit, savagery, and compassion. His subtly dissonant rhymes and side-stepping meters carry us through the realms of puzzlement and sorrow to an intimated grace. The size of his poems is small but their scope is vast."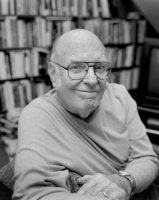 X. J. Kennedy, known to his friends as Joe, was born in Dover, New Jersey, on August 21, 1929. Irked by the hardship of having the name of Joseph Kennedy, he stuck the X on and has been stuck with it ever since.
Kennedy's first book, Nude Descending a Staircase (1961), won a Lamont Award; In a Prominent Bar in Secaucus: New & Selected Poems (2007) was an ALA Notable Book. HIs most recent titles include Fits of Concision: Collected Poems of Six or Fewer Lines (2014) and a comic novel, A Hoarse Half-human Cheer (2015). He has taught writing, mostly at Tufts, and has written textbooks including An Introduction to Poetry (with Dana Gioia) and twenty-four children's books. In 2009 he received the Poetry Society of America's Robert Frost medal. His work has appeared in the Atlantic, the New Yorker, the Paris Review, and Poetry, among other magazines, as well as in 287 anthologies. He and Dorothy M. Kennedy have collaborated on two children's books and five children. They sometimes host six grandchildren in Lexington, Mass.
The Jackson Poetry Prize is awarded annually by Poets & Writers. The generous prize is made possible by a donation from the Liana Foundation and named for the John and Susan Jackson family. There is no application process; poets are nominated by a panel of their peers who remain anonymous. Previous recipients of the Jackson Poetry Prize are Claudia Rankine (2014), Arthur Sze (2013), Henri Cole (2012), James Richardson (2011), Harryette Mullen (2010), Linda Gregg (2009), Tony Hoagland (2008), and Elizabeth Alexander (2007).
Source: www.pw.org
You might also like:
The Literature Collection: An eText | Features | Pearson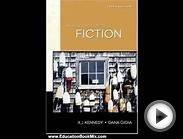 Education Book Review: An Introduction to Fiction by X. J ...
eBook Trailer: BRATS by X.J. Kennedy
I Used to Know That: Literature: Inisde Stories of Famous Authors, Classic Characters, Unforgettable Phrases, and Unanticipated Endings (I Used to Know That: Stuff You Forgot from School)
Book (Readers Digest)
Related posts: