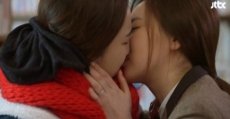 (Photo : jTBC)
The Korean Communications Standards Commission is investigating the February 25 episode of the teen drama "Seonam Girls High School Detectives, " due to a kiss scene which involved two female students.
The jTBC program decided to tackle the issue of homosexuality head on, by incorporating the scene, which was not approached from a comedic angle. This was an unusual approach for a program airing on Korean television. Even though, "Seonam Girls High School Detectives" is aired on a cable network, this bold move could jeopardize sponsorship for the program.
Representatives for the Korean Communications Standards Commission admitted that there were no formal complaints from the public about the matter, prior to the start of their investigation.
The perspective of the producers and their thoughts on the controversy were published in an article on Star News which carried the title, "Lesbian kiss scene, let's get variety acknowledged."
In this report and a translated article published by allkpop, the producers of "Seonam Girls High School Detectives stated, "We produced this project in aims to raise acceptance of diversity. We do not think that it is up to us to decide whether homosexuality is right or wrong. Homosexuality was the very first topic that PD Yeo Yoon Hyuk had wanted to touch upon when we were in the midst of preparing 'Seonam Girls High School'."
The representative for the program went on to express the production team's sincerity in wanting to acknowledge gay teens in Korea. In the report published on allkpop, the representative stated, "The homosexual students that we actually met with told us that they do receive unfair treatment at school because of their sexual orientation. We came to produce this drama in hopes that diversity will become accepted."
Most netizens in Korea were supportive of the scene, pointing out issues such as cancer and murder that can be more disturbing for viewers. The issue also became a trending topic on Netizen Buzz, as international K-Drama audiences and K-pop fans weighed in with their thoughts.
Netizen Buzz user Nianonymous provided an interesting comment which addressed the juxtaposition between fans that encourage simulated homosexual activity like kissing or intimate embraces between male K-pop idols and drama stars. Nianonymous stated, "So it's okay for guys like those who [are] in boybands to kiss each other as a fanservice but not girls?"
Simulated boy-on-boy kisses are a common occurrence in Korean pop. The phenomenon and its significance to K-pop fandom is clearly illustrated on Tumblr blogs and social media. While it is less common to see similar situations within girl groups, Amber of the electro-pop group f(x) is an example of a female idol whose female fans honor the star with signs that carry phrases like, "Amber, will you marry me?"
Source: www.kdramastars.com
You might also like: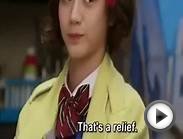 Detectives of Seonam Girls High School Engsub Ep 7 Full Screen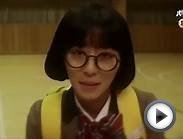 Detectives of Seonam Girls High School Engsub Ep 2 Full Screen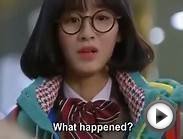 Detectives of Seonam Girls High School Engsub Ep 11 Full ...
Scrivener 2 for Mac [Download]


Digital Software (Literature & Latte)




Corkboard - In Scrivener, every document is attached to a virtual index card onto which you can jot a synopsis; moving the cards on Scrivener's corkboard...
Outliner - View and edit the synopses and meta-data of your documents in Scrivener's powerful outliner. Organise your ideas using as many or few levels as...
Scrivenings - Scrivener's innovative "Scrivenings" mode allows you to move smoothly between editing your document one piece at a time or together...
Statistics and Targets - A live word and character count of the current section is always in view at the bottom of the screen, and you can set a word or character...
Full-Screen - Because sometimes you want to blank out the rest of the world while you write - or at least the rest of the screen. One click in Scrivener's...
Related posts: