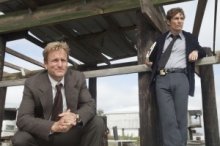 Editor's note: Alyssa Rosenberg is PostOpinions's new culture blogger. Her own blog will be launching in the coming days. This post discusses the season finale of "True Detective" in extensive detail.
As the final episode of the first season of HBO's hit anthology series "True Detective" approached this Sunday, the show's obsessive audience puzzled over what might happen when former detectives Marty Hart (Woody Harrelson) and Rust Cohle (Matthew McConaughey) caught up to the serial killer they'd been chasing across Louisiana for almost two decades. Would Marty, the genial Louisiana native, turn out to be the killer, hiding his brilliant scheme by playing the dummy to his more philosophically inclined partner? Would Marty and Rust finally learn that the secret they'd repeatedly missed had been obvious all along to the women they routinely abuse and ignore? Or, in keeping with the show's many references to the Carcosa mythos, a concept shared among horror and fantasy writers for more than a century, would monsters from another world appear on the shores of the Louisiana bayou?
In an interview before the series finale, series creator Nic Pizzolatto suggested something even weightier than an interlocking literary game. Explaining the stakes that Rust and Marty were facing as they reached the end stage of their quest, Pizzolatto told BuzzFeed's Kate Aurthur: "I think given the amorphous nature of the evil they're pursuing, its historical roots in culture and government, they would have to be willing to die to fully pursue their absolute justice."
Sussing out the "historical roots in culture and government" of sex crimes and the biases that let them go unprosecuted is a fascinating goal for any show to set itself. And it would have been a particularly strong mission statement for "True Detective." The show was shot in Louisiana, and in its early episodes it showed some real signs of interest in what happens to the working poor when they become disabled by accidents or exposed to the compounds produced in the region's chemical refineries. And Pizzolatto has described this season of "True Detective" — any that follow would have different characters and a different case — as "a close, two-person point-of-view show." That's an interesting opportunity to explore how two white, middle-class men might have been hobbled by their perspectives into blaming poor men for rich men's crimes and coverups. A confrontation between two such men, the forces they're aligned against and their own views of the world would be a fraught and original encounter.
blog vs podcast
blog made with divi
blogging from your phone
blogging vs journaling
difference between blogging and website
blogging about my life
getting into blogging
blogging anonymously
blog to watch
blog not even wrong
blogging zelda
blogging qna
blog for money
blogging from ipad
turning blogging into a business
best buy blog
among blog
blogging hashtags
blog pro umno
blogging over 50
blog under 100
blog with a dog
blogging without social media
blogging for beginners
blog via email
can bloggers make good money
blogging from the heart
travel blogging during covid
blogging history
blog xml
blogging pro jobs
blogging events
blogging youtube
blogging with notion
guest blogging off page
blog name ideas
building over blogging
blogging from ipad
covid blog ideas
blogging with wix
blogging kaise karte hain
blogging your way by holly becker
blogging groups near me
blog kit
thin within blog
blogging of cars
blog by google
blog search
in your blog or on your blog
how to make money while blogging
blogging through the fourth dimension
blogging dog center
blogging coaching near me
blogging in google
steven outside blog
blog website builder
blogging from iphone
blog entry examples
zen cart blogging
blog ynab
blogging from home jobs
blog vs forum
blog over
blogging by maya
blog entry
blogging to relieve stress
blog universal orlando
blog before mario
benjamin till blog
blogging without showing your face
blogging jobs from home
blogging with students
blog and website
blogging with google sites
blog in english
blog during pandemic
blogging your way by holly becker
blogging to win.com
blog contra bolsonaro
explain xkcd blogging
blogging coaching near me
bloggingpro theme
blog behind the scenes
write off blogging expenses
getting into blogging
guest blogging off page
pro blogging idea
inside outside blog
moving beyond blogging
coachmen beyond blog
blogging kya hai
blogging niches
blog xbox
blog even
blog to watch
blogging events near me
blogging during war
blogging routine
blogging about books
explain xkcd blogging
blogging is
blogging pro jobs
blog design ideas
blog biz bootcamp reviews
blogging zones
blogging definition and example
blogging behind the scenes
blogging at college
blogging guide
blogging in spanish
blog like quora
blogging with wix
blogging after retirement
blog her
blog over 60
blog up meaning
blogging to win course review
blog around the world trip
blogging websites to make money
blogging basics
blog das irmas among us
blogging boys
blog in arabic
blogging like you mean it
is vlogging better than blogging
blogging without investment
визовый центр испании
Source: www.washingtonpost.com
You might also like: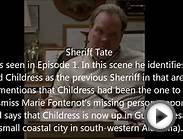 (SPOILER) True Detective Tuttle Family Tree
Related posts: