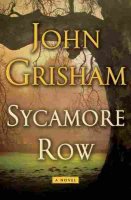 In his new novel, Sycamore Row, John Grisham returns to a character close to his heart: Jake Brigance. Grisham introduced Jake to readers in his first novel, A Time to Kill — an adaptation of which is opening soon on Broadway.
Grisham insists that he didn't plan for his first new Jake Brigance book to come out at the same time as the play. "You know it makes us look real smart, " he says. "There is no way, if we had planned, that it would ever happen. It is completely coincidental."
The Broadway production is a racially charged courtroom drama featuring Sebastian Arcelus as Jake, defending a father who takes justice into his own hands when his daughter is brutally attacked. Rupert Holmes adapted A Time to Kill for the stage. He says he knew that casting the character of Jake would be crucial to the play's success. "We were looking for an actor who could play Jake as a solid guy, a fellow with principles, " Holmes says. "Not so burdened by cynicism that he couldn't believe in a good cause. Someone who could be essentially a human hero."
Holmes says that as he was adapting the book, he had the chance to sit down with Grisham and talk about the character. "Whenever we started talking about Jake, John would tell me about his early struggling days as a lawyer, the things that he saw in courtrooms in the South, the issues that moved him. Invariably his deep abiding love for his wife would come up. So, by telling me a lot about himself, especially the young, ambitious John Grisham, attorney and aspiring novelist, I think he told me an awful lot about Jake Brigance as well."
Grisham acknowledges that Jake is his most autobiographical character. "I wanted to be a real trial lawyer, " he says. "That was my dream when I finished law school 30-something years ago." And he wrote A Time to Kill when he was still a small-town lawyer, wondering where his next case would come from. He had big ambitions and he poured them into his novel.
"I dreamed of the big case, a big showdown, a big murder case with everybody watching, and a lot at stake and big issues and stuff like that, " Grisham says. "Those were my dreams back then, and I had this idea for a case, a trial, and it eventually became what we now know as A Time to Kill, and that's how Jake Brigance came to life."
Fred Dalton Thompson, John Douglas Thompson and Sebastian Arcelus in a scene from the Broadway adaptation of A Time to Kill. Carol Rosegg hide caption
i toggle caption Carol Rosegg

Fred Dalton Thompson, John Douglas Thompson and Sebastian Arcelus in a scene from the Broadway adaptation of A Time to Kill.
Source: www.npr.org
You might also like: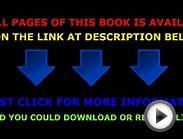 Read A Time to Kill: A Novel By John Grisham EBOOK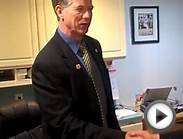 The Firm by John Grisham: Novel Movie Trailer English11 ...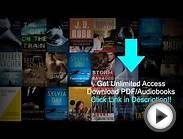 The Firm: A Novel by John Grisham PDF/Audiobook Download
Related posts: