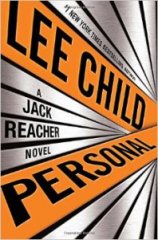 Personal: A Jack Reacher Novel
by Lee Child
Do you like a slower paced action thriller, with some mystery, quite a few twists and surprises, and a hero who is very low-key, but can do much more than nearly any human alive. Jack Reacher has been around for a long time. This is the nineteenth book in the series, and there has also been many short stories, and even a movie. But if you haven't read any of the books in the series, this one will be a fine starting point. You can decide if you like the strong, silent, former U.S. Army M.P., who is so dominant in hand to hand combat, that he feels more like a Marvel SuperHero, than a normal human being. And most likely you will enjoy this episode of the Jack Reacher saga, because it is well paced, exciting, and has all the elements of a good mystery thriller. You will probably want to read some of the earlier books too, because they all have the same feel, and I think you really will like Jack Reacher.
If you already know Reacher, you probably have been waiting for this book, You may have read the short story Not a Drill, released last July, or picked up just to read Good and Valuable Consideration, a story putting Jack Reacher and Nick Heller together. Well you won't be disappointed. This is a very good Reacher book. There are some interesting characters, and the story has a few more surprises than normal. The action is good, and Reacher is, well Reacher. But even though this is a good Reacher book it isn't a great book. As in many action thrillers, most of the characters are rather flat. The story is more important than developing well-rounded characters, but a couple of them feel a little filled out.
I always enjoy the books in the Jack Reacher series, and this is no exception. I give Personal a solid 4 Stars out of 5, and a Big Thumbs Up. If you like Reacher, you will have a good time with this. If you don't know the Reacher books, give this one a shot, if it sounds like something you might want to try. I think that you will become a Reacher fan.
I received this book for free from NetGalley and the publisher, Delacorte Press, in return for an honest review.
Book Description
Jack Reacher returns in the latest fast-moving, action-packed, suspenseful book from #1 New York Times bestselling author Lee Child.
You can leave the army, but the army doesn't leave you. Not always. Not completely, notes Jack Reacher—and sure enough, the retired military cop is soon pulled back into service. This time, for the State Department and the CIA.
Source: bmackela.wordpress.com
You might also like: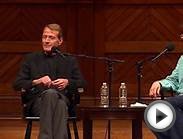 Lee Child and Stephen King talk Jack Reacher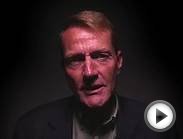 Lee Child introduces PERSONAL to Jack Reacher fans around ...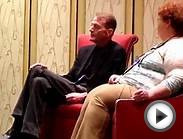 Lee Child & Charlaine Harris at RT Booklovers Con 2014, #8
Related posts: