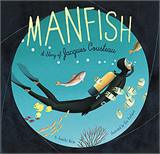 The Common Core Standards are easier to navigate once you realize they are organized into four main sections:
Standards 1 through 3 deal with text types (genres) and purposes for writing. These standards also address numerous skills important to each of the three umbrella genres the standards cover: narrative, persuasive (argument), and expository/informational (these two are not identical, but are definitely related). More on genre in just a moment . . .
Standards 4 through 6 deal with the "production and distribution" of writing–in other words, using writing process to create, design, and publish your work.
Standards 7 through 9 deal with "research to build and present knowledge." This is pretty straightforward; it covers exploring ideas, gathering information, and synthesizing that information in a way that makes large volumes of information shareable.
Finally, Standard 10 deals with the "range of writing"–calling for students to write in two very different contexts, both spontaneously or on-demand (as in a writing assessment or college essay test) and over extended time (as for a research paper, journal article, or book).
Let's just focus on Standards 1 through 3 for now. Here are a couple of things to keep in mind. First, the skills noted within these standards–developing ideas, organizing information, maintaining the right style, using words well, writing introductions and conclusions, and so on–apply to all genres. Students develop ideas, for example, differently in an argument and in a story, but the broad concept of "idea development" is important regardless of the writing purpose. Similarly, a good lead for a newspaper story will be entirely different from a lead for a murder mystery or cookbook or play–but leads matter in all writing, from textbooks to poems to contracts.
Second–and this is critical–Standards 1 through 3 only offer us "umbrella" genres. The "big picture, " we might say. In other words, narrative, persuasive, and expository/informational, while convenient categories, can over-simplify the world of writing if we take them too literally. Don't do that. Instead, take the next step and check out the appendices for the Standards; there you'll find examples of sub-genres within each of these umbrella categories–and this is enormously helpful in understanding just how to teach them. Narrative writing, for instance, includes personal narratives of the sort most students write all through school. But it can also include biographies and autobiographies, journals, some news stories, drama, some poetry, history, some nonfiction, song lyrics, television and movie scripts, and more. Persuasive writing in a school context usually focuses on the persuasive essay. But in fact, persuasive writing can also include speeches, editorials, reviews, proposals, letters, some books, advertisements, and many other forms. Informational writing is much more than research reports. Most writing in the world is informational, but such writing encompasses everything from journalism, documentary scripts and videos, PowerPoint presentations, nonfiction articles or books, summaries, analyses, histories, and nightly news stories to lists of ingredients, warning labels on products, and so much more.
Source: sixtraitgurus.wordpress.com
You might also like: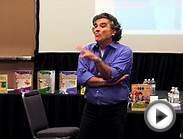 Brod Baggert - Content Literature for Common Core - EDITS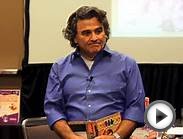 Brod Baggert - Content Literature for Common Core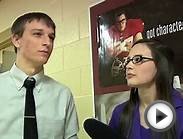 Common Core
Common Core Comprehension Grade 6


Book (Newmark Learning)




Grades - 6
Weight - 1.3
Depth - 8.50
Width - 11.00

Fun-Size Academic Writing for Serious Learning: 101 Lessons & Mentor Texts--Narrative, Opinion/Argument, & Informative/Explanatory, Grades 4-9 (Corwin Literacy)


Book (Corwin)




How to choose a structure for argument, informational, or narrative writing
How to read a piece and extract thesis statement and main points
How to layer a wide range of details to support points
How to use rhetorical devices and grammatical constructions for effect
How to write from the point of view of a fictional characterFeatures:

Greek Mythology Activities: Activities to Help Students Build Background Knowledge About Ancient Greece, Explore the Genre of Myths, and Learn Important Vocabulary (Teaching Resources)


Book (Teaching Resources)



Related posts: