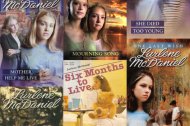 The Fault in Our Stars has become something of a phenomenon, a staggeringly popular YA book that has spawned a high-profile movie (out this weekend) and somehow created a nation where young people are now familiar with the word cannula. And infinity mazel tovs to everyone involved: It's a good book, and a good movie (I hear), and we all like a good cry now and then. But let's not act like TFIOS invented teen cancer books. Teen-with-cancer YA books have been around for a long time — and as a tween, I was obsessed with them. This is not to knock TFIOS in any way, but merely to acknowledge that it is part of an expansive tradition of terminally ill-teenager YA novels. There are a ton of these books, and I read them all. Or just about.
I must have read 100 dying-teen books. Most of them were about characters with cancer, but there were a few cystic fibrosis sagas in there, maybe an early HIV/AIDS story (we're talking the early '90s here), some catastrophic accidents, and some generalized organ failure. I can still picture the exact spot at the library where these books were shelved, and the only reason I stopped reading them was that I exhausted my library's — and my school library's — supply. This is why I read many of these books multiple times. I tried to scratch the same itch with Deenie and her scoliosis, but it just wasn't severe enough. I needed the real deal!
The longtime queen of the dying-teen book is Lurlene McDaniel, who has written dozens of novels in the genre. I was partial to Mother, Help Me Live, in which a leukemia-stricken Sarah discovers that she's adopted — and thus cannot get a bone-marrow transplant from anyone in her family. Her biological mom turns out to be a real pain, too, so it's fraught on several levels. I was really into McDaniel's Dawn Rochelle series, Six Months to Live, I Want to Live/So Much to Live For, and No Time to Cry — those are about two girls who both have cancer and go to cancer camp together and stuff, but then one of them dies. I tried mightily to incorporate some of the summer-camp rituals from the cancer camp in the book into my regular YMCA camp, but no one ever went for it. In the book, campers keep small boxes of the campfire ashes from the previous summer and bring them back to camp the next year. I maintain that this is a perfectly lovely tradition.
Source: www.vulture.com
Teaching the Novels of Gary Paulsen: Reading Comprehension and Discussion Questions * Graphic Organizers * Vocabulary Activities * Writing Prompts * Literary Response Projects
Book (Teaching Resources)
You might also like: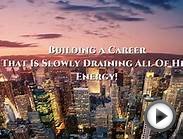 Romance: Love Among The Vineyards - Romance Novel By ...
Modern Fantasy Fashion Multi-Colored Haggard Leopard Pattern Metal Buttons Leather Wrap Bracelet (red)


Jewelry (Modern Fantasy)




Dispatched and sent out in a delicate blue lucky proket
Bracelet is pure handmade
Simple style yet fashion
Made from high quality leather
It is imported
Lord of the Flies (William Golding)


Book (Classroom Complete Press)




Dimensions:
Length:11
Height: 0.25
Width: 8.5
Package Quantity: 1

Classroom Complete Press CC2703 Treasure Island - Robert Louis Stevenson


Toy (Classroom Complete Press)




Dimensions:
Length:11
Height: 0.25
Width: 8.5
Related posts: