It's true that some male authors write the best divorce fiction. But is it real enough? Do women characters end up on the type of personal journey that we, as women readers, would prefer to follow after, hoping for their best. This list of contemporary divorce novels is written by women for women, hence women's fiction.
The slideshow below presents several novels in the divorce genre. Some are to inspire the new journey. Some inspire us to be able to laugh at ourselves. How else to get through the hardest times in life than to reclaim our sense of humor. Some are a spiritual exploration in divorce.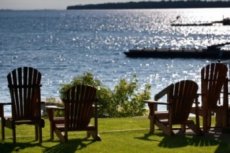 Divorce fiction with a spiritual bent? Yes, divorce spiritually speaking, can be a peaceful, mature, life-enhancing growth experience for both partners. Many of the books represented here are inclined to a more mature divorce of the marriage while the female character finds a path that brings her closer to her center in life.
Dozens of Divorce Fiction Novels Is the Goal
The list for most novels is below, along with mini-blurbs.
Click the images in slideshow to go to Amazon for novels.
There is also a pause and fast forward mechanism in top of the slideshow for greater control.
Please send suggestions or add your suggestion in the comments reply.
Thanks!
Essa Adams
Dune Road – Jane Green. Kit is a new divorce from a life of luxury to a life of mystery. Character over forty.
Husbands May Come and Go But Friends Are Forever – Judith Marshall. A boisterous novel of multiple marriages. Feisty women facing divorce with friends on hand. Characters over forty.
A Breath Floats By – Essa Adams. A gentle love story with entangled romance where they must be brutally honest before it is too late. After all, what would you do if you married your best friend's soul mate? Characters over forty.

Young Balboas – George C. King. Where does one go after a dissolved marriage? Can love stand after decades? Character over forty.

Time Is A River – Mary Alice Monroe. Mia must face the dissolution of marriage when she is too weak from cancer treatments to think. A mystery and divorce fiction panorama.

Tara Road – Maeve Binchy. True to life relationships, true to life broken hearts, true to life cheaters.
Source: www.womens-fiction.com
You might also like: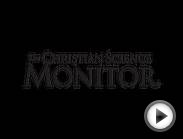 Three novels-in-verse for 'tween' readers
Related posts: