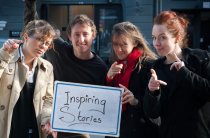 Check out these 5 Motivational and Inspiring short stories about life, stories that will make you smile.
1. Everyone Has a Story in Life
A 24 year old boy seeing out from the train's window shouted…
"Dad, look the trees are going behind!"
Dad smiled and a young couple sitting nearby, looked at the 24 year old's childish behavior with pity, suddenly he again exclaimed…
"Dad, look the clouds are running with us!"
The couple couldn't resist and said to the old man…
"Why don't you take your son to a good doctor?"The old man smiled and said…"I did and we are just coming from the hospital, my son was blind from birth, he just got his eyes today.
Every single person on the planet has a story. Don't judge people before you truly know them. The truth might surprise you.
2. Shake off Your Problems
A man's favorite donkey falls into a deep precipice; He can't pull it out no matter how hard he tries; He therefore decides to bury it alive.
Soil is poured onto the donkey from above. The donkey feels the load, shakes it off, and steps on it; More soil is poured.
It shakes it off and steps up; The more the load was poured, the higher it rose; By noon, the donkey was grazing in green pastures.
After much shaking off (of problems) And stepping up (learning from them), One will graze in GREEN PASTURES.
3. The Elephant Rope
As a man was passing the elephants, he suddenly stopped, confused by the fact that these huge creatures were being held by only a small rope tied to their front leg. No chains, no cages. It was obvious that the elephants could, at anytime, break away from their bonds but for some reason, they did not.
He saw a trainer nearby and asked why these animals just stood there and made no attempt to get away. "Well, " trainer said, "when they are very young and much smaller we use the same size rope to tie them and, at that age, it's enough to hold them. As they grow up, they are conditioned to believe they cannot break away. They believe the rope can still hold them, so they never try to break free."
Source: www.livin3.com
You might also like: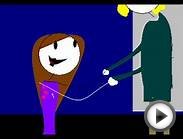 Hi gringo! Short Story for ESL Students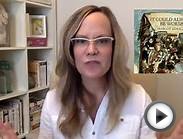 Short Stories for Grade 7 Students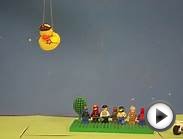 Short Stories
The Short Novels of John Steinbeck


Book (Viking Press)



Related posts: