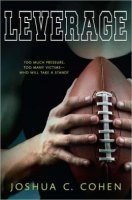 Now that school's back in session and the fall will roll in soon, let's talk about football in YA fiction. There are tons and tons of books that could be pulled into a list for YA readers, that tackle the sport and its influence on high school life and culture. The best, though, are the ones that don't just offer up great sports writing — which is not easy to do — but that delve deep into the characters who play the sport, rendering them not as stereotypical jocks, but as fully-fleshed, complex, and dynamic characters. Their stories go far beyond the fifty yard line and the Friday night lights.
Here's a look at 3 outstanding YA novels that feature football and a whole lot more:
If you like your books gritty and intense, then look no further than Joshua Cohen's . Danny is a rising gymnastics star who is used to being bullied in the locker room by the bigger, bulkier, and far tougher football guys. He and his teammates deal with it. Kurt is the new guy at school and the new fullback on the football team. He's got a stutter and a face that wears his rough upbringing clearly.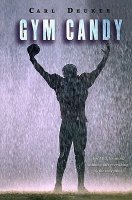 Though Danny and Kurt have nothing in common, when they witness a horrific act of bullying together, they form a bond that will help them navigate the tough question of whether they share what they saw with authorities or keep their lips zipped. Which act is the one which will cause them the least amount of damage? This is not for the faint of heart.
If you want heavier on-the-field action, look no further than Carl Deuker's . Mick's dad used to be a big deal football hero, but he made too many mistakes and ultimately failed. Mick is determined to do the opposite and to go further in the sport. But after a rough game — one where he came just close enough — Mick begins to feel desperate and tries steroids. Now he's on a road that may lead him to failure, too.
Imagine going from the skinny, little, jumpy kid to the most sought-after football recruit at your high school because you've suddenly become a big guy. That's Felton's story in . But there's more than simply learning how to deal with football practice to this book. It's a story about family (Why did Felton become so big when no one else in his family seems to be?), friendship (How can a best friendship survive long distance over a long summer?), and first romances (How do you approach a girl you like who is nothing at all like you?). Set in Wisconsin, Herbach's book is funny and will appeal to both those who love a solid football story and those who didn't think they'd ever love a "sports book." This is the first book in a series.
Source: bookriot.com
You might also like: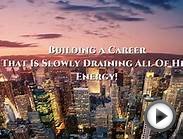 Romance: Love Among The Vineyards - Romance Novel By ...
Related posts: