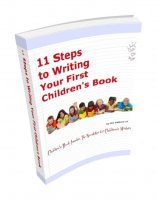 By Laura Backes, Publisher, Children's Book Insider
You'll notice some overlap in the age groups below. That's because children read at different levels, especially in elementary school. Read several books from each category to get a sense of the style and format, and then see where your work best fits.
Picture books — In its broadest definition, a picture book is a book in which the illustrations play a significant role in telling the story. Under this umbrella are several types of books:
1. Board Books — For infants and young toddlers, these books are often concept books (teaching colors, names of animals, identifying body parts, etc.), simple rhymes or counting games, very simple stories, or wordless books. Typical lengths are 12-16 pages. Lift-the flaps or novelty books are common (books that make sounds, have different textures, etc.) See the Max and Ruby series of board books by Rosemary Wells, and books by Sandra Boynton.
2. Early picture books — Very simple stories for ages 2-5 familiar to a child's everyday life, simple fairy tales, cumulative rhyming books, or concept books that are more sophisticated than board books (such as counting within a story). Texts are short (generally 500 words or less). Books average 32 pages with art on every page. Eric Carle's books fall into this category.
3. Standard picture books — Traditionally, picture books are 32-page books for ages 4-8 (this age may vary slightly by publisher). Manuscripts can be up about 1000 words, though they are trending toward shorter texts (500-800 words being the average today). Plots are simple (no sub-plots or complicated twists) with one main character who embodies the child's emotions, concerns and viewpoint. The illustrations (on every page or every other page) play as great a role as the text in telling the story. Occasionally a picture book will exceed 1000 words if the story is more complex; this is usually geared toward the upper end of the age spectrum. Picture books cover a wide range of topics and styles. The list of School Library Journal's best picture books is a good place to start your research. Nonfiction in the picture book format can go up to age 10, 48 pages in length, or up to about 2000 words of text.
Easy readers — Also called "easy-to-read", these books are for children just starting to read on their own. Most easy reader series are broken into several levels, starting in kindergarten and going through third grade, with text getting progressively more complex with each level. They have color illustrations on every page like a picture book, but the format is more "grown-up" — smaller trim size, sometimes broken into short chapters. The length varies greatly by publisher; the books can be 32-64 pages long, with 200-1500 words of text, occasionally going up to 2000 words. The stories are told mainly through action and dialogue, in grammatically simple sentences (one idea per sentence). Books average 2-5 sentences per page for the lower levels, going up to a paragraph or two per page for older readers. Easy reader series can be fiction or nonfiction. See the Amelia Bedelia books by Peggy Parish or other "I Can Read" books published by HarperCollins.
Source: writeforkids.org
You might also like: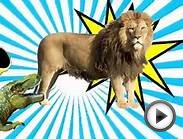 Real Animal Sounds Videos for Children! Learn Animal Names ...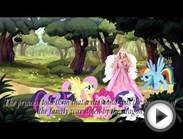 Literature for Children - The Five Unicorns....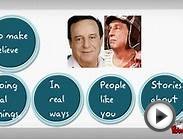 Literature Genres
Related posts: