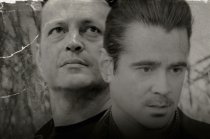 Vince Vaughn and Colin Farrell. Photo: Maya Robinson and Photos by HBO, Dave Kotinsky/Getty Images and Jared C. Tilton/Getty Images
This post originally ran in February. We updated it with the release of the official teaser.
The second season of True Detective has an official teaser and release date, which means that the next installment of the series is well on its journey from meme to actual thing. It's been a few months since the last time we checked in with Nic Pizzolatto's dark dream, so here's what we know now about its cast, production, and plot. (There will be mild spoilers, so don't read this post if you want to go in as blind and pure as a newborn.)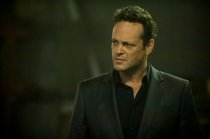 THE CAST
What we already knew: Colin Farrell and Vince Vaughn will star, with Farrell as "compromised detective" Ray Velcoro and Vaughn as Frank Semyon, "a career criminal in danger of losing his empire."
What we know now: Rounding out our quartet of leads are two more Hollywood reclamation projects, Rachel McAdams and Taylor Kitsch. McAdams is Ani Bezzerides, a "no-nonsense" sheriff, while Kitsch is Paul Woodrugh, a veteran turned highway patrolman embroiled in a sex scandal. Their issues will be gambling addiction and PTSD, respectively.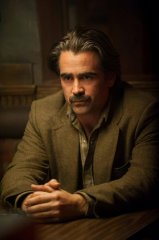 We've also learned all about the supporting cast, which is full of character actors you know from other cable shows (James Frain, Michael Irby, C.S. Lee), as well as a bunch of beautiful women who get the kinds of female roles we've come to expect from True Detective. Here's a sampling: Lolita Davidovich is Kitsch's ex-showgirl mom; Ashley Hinshaw is a "troubled starlet"; Adria Arjona* is Kitsch's "girlish but practical" girlfriend; Leven Rambin is "a beauty with a history of drug problems"; Kelly Reilly is the wife who's complicit in Vaughn's misdeeds; and Abigail Spencer is Farrell's ex, who happens to be "the survivor of a sexual attack." There will also be a part for Rick Springfield, so we know at least one character on this show will be cool with the lines.
THE CREW
What we already knew: Just like he did with season one, Nic Pizzolatto is writing the entire eight-episode season himself. Cary Fukunaga is stepping out of the director's chair (though he will stay on as producer), and with him goes the idea of having one director handle every episode. Justin Lin will step into his shoes for the first two episodes, and William Friedkin and Andrew Dominik have been suggested as other possible choices.
What we know now: Friedkin and Dominik are still in the "rumored" category, but Denmark's Janus Metz Pedersen has been announced as the director of episode three. He's best known for Armadillo, a 2010 documentary about Danish troops in Iraq.
Source: www.vulture.com
You might also like: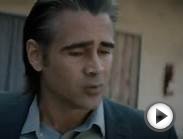 True Detective Season 2 Promo #2 2015 (HBO)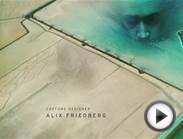 Detektyw / True Detective (2015) S02E01 Lektor PL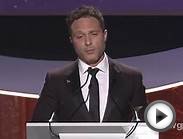 True Detective wins the 2015 Writers Guild Award for Drama ...
True Detective 2015 HBO Framed 11x14 ORIGINAL Advertisement Vince Vaughn


Collectibles ()




Why buy from The Steel City Auctions Gallery?
Selling online since 1997, completing hundreds of thousands of transactions
Accredited business
JSA Authentication authorized dealer
Related posts: