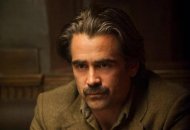 The plot
We've been teased with a reverse Russian doll of plot synopses for season two, each one getting gradually longer and more detailed. The first one offered by Pizzolatto early on was that the season would be about "hard women, bad men and the secret occult history of the United States transportation system."
The official line which has since been released states that season two centres on "three police officers and a career criminal, who must navigate a web of conspiracy in the aftermath of a murder".
That murder is of 52-year-old Ben Caspar, the corrupt manager of a fictional Californian city.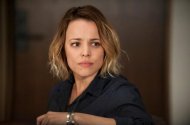 His body is found on a lonely stretch of the Pacific Coast Highway, on the eve of a potentially groundbreaking transportation deal that could permanently alter freeway traffic patterns in the city. Which might not sound like a big deal, but if you've ever lived in LA, you will know it is a huge deal.
The stars
Three law enforcement officials from three different cities are tasked with solving the murder: they are police detective Ray Velcoro (Colin Farrell), sheriff Ani Bezzerides (Rachel McAdams), and highway patrol officer Paul Woodrugh (Taylor Kitsch).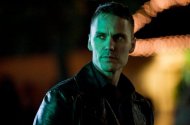 Velcoro is a detective who's damaged by years of turmoil and grappling with corruption on at least two levels – his allegiances are torn between "his masters in a corrupt police department, and the mobster who owns him". Some reports have also suggested that Velcoro's chequered past involves being suspended for sexually exploiting a young woman he pulled over for speeding, but this was likely an error since this backstory seems to fit more with Kitsch's role.
Bezzerides, a role whose casting reportedly went down to the wire between McAdams and Elisabeth Moss, is a tough Ventura County sheriff whose dark past has driven her to gambling and alcohol addiction. Her no-nonsense, uncompromising ethics "put her at odds with others and the system she serves", so it's easy to see how she'll be butting heads with Farrell's more morally compromised cop.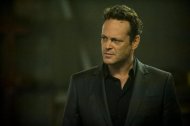 © Twitter / @TrueDetective
"She doesn't really care what everyone thinks – she feels no responsibility for other people's feelings, " McAdams said recently of her character. "She's not trying to be charming, which isn't always the case with a leading lady. There's [usually] sort of a responsibility to be a little bit likeable."
Kitsch's Highway Patrol officer Woodrugh is described as a "scrappy young cop", running from his past and "the sudden glare of a scandal that never happened". So it sounds like the sexual exploitation backstory – in which he's suspended for soliciting sexual favours from a young woman in exchange for letting her off for speeding – is definitely Woodrugh's rather than Velcoro's.
Source: www.digitalspy.co.uk
You might also like: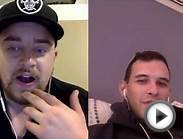 True Detective Season 2 Casting Preview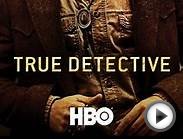 True Detective: Season 2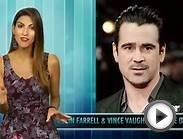 True Detective Season 2 Casts Colin Farrell & Vince Vaughn
SANYOU Women's Ronda Rousey Ufc 190 Rowdy T-shirt XXL


Apparel ()




100% Cotton.
Digital Direct Printing,eco-friendly Ink.
Machine Wash Without Fade.
Shipping Time:7-10 Working Days.
Slim Fit Women Size( Size Up If You Are In Between Sizes )

Women's Izombie Season 1 2 Rose McIver Screw Neck Tshirts Size S White


Apparel ()




100% ECO Cotton,Machine Wash.
No Shrinking And Color Won t Fade After Washing.
Wash Inside Out With Cold Water, Comfortable Modern Fit.
Within Two Adjacent Size, Choose The Bigger One, It May Be More Suitable For You
The Item Usually Need About 6 To 13 Days To Arrive, But Sometimes May Faster.

SANYOU Women's Little River Band Logo Design T-shirt Size M White


Apparel ()




100% Cotton.
Digital Direct Printing,eco-friendly Ink.
Machine Wash Without Fade.
Shipping Time:7-10 Working Days.
Slim Fit Women Size( Size Up If You Are In Between Sizes )
Related posts: