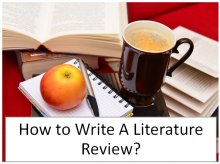 When you need to write a large-scale piece of work, you need to be highly proficient in this work, don't you? And when you need to write a dissertation, you need to be more than just proficient, you need to keep yourself updated with all publications that relate to your dissertation. Just then, you come to an understanding of the fact that writing a dissertation is a lengthy and difficult process. It is hard to focus on this kind of work, especially when you have just completed your previous big paper, when you have published some of your articles, and when you have just applied for a full-time job to support yourself financially. No one denies the fact! Look here, there is always a beginning point of everything, and this kind of work isn't an exception. Well-written and structured dissertation with adequate thesis, evident points, and credible and legitimate resources means success! It is a documentary proof of your proficiency, and it is a benchmark for your future research and exploration.
What is a beginning point of your work? Of course, your beginning point should be choosing a topic, and then you may proceed to writing a literature review. Many dissertations suffer greatly from poorly written and structured literature reviews. If your review is faulty, the whole work may be evaluated as faulty as well. This happens mainly because dissertation examiners tend to begin the evaluation of dissertations with examining a literature review. They look at it and find out that it is poorly written, structured, and conceptualized; it may spoil the whole work of a researcher.
In this article, we are going to discuss how to write a dissertation literature review, and what is a literature review in a dissertation.
First of all, let's define what a dissertation is. A dissertation is a lengthy piece of writing that argues in defense of a certain point or several points, or theses that are mentioned in a dissertation. This kind of work requires collecting sufficient data and information that support your thesis; or vice versa, contradicts your point and you include it to your research as a counterargument or an alternative point of view.
A literature review is only a part of a larger work (in rare cases it may be a separate project, but this time it is not the case), a part of a research paper, a thesis, or a dissertation that sets a background for your paper, and tells you where you are with your research at the current moment. A literature review is a set of scholarly peer-reviewed works, previous dissertations related to this topic, relevant books, conference proceedings and other scientific credible documentary records that may be collected and used in a literature review and can create a reliable background for your further research.
Source: blog.pro-papers.com
You might also like: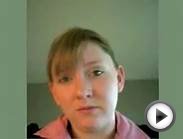 Types of therapy - ASWB, NCE, NCMHCE, MFT Exam Prep and Review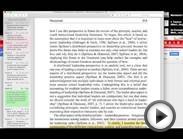 Reviewing Literature and Reading Types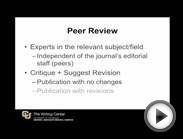 Types of Literature, Peer Review, and IMRaD
Related posts: