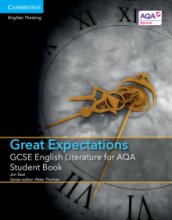 The new 2015 GCSE English Literature qualifications have a greater emphasis on 19th-Century Literature. Pupils now need to understand and write about key texts and retain their knowledge over a longer period of time.
Our GCSE English Literature resources provide specific set text coverage for the following 19th-Century texts:
Great Expectations – available now
The Strange Case of Dr Jekyll and Mr Hyde – available now
Student Book
The Student Books explore each set text chapter-by-chapter and as a whole text. They also encourage skills development and progression based on GCSE English Literature assessment objectives and study focus areas, including structure, contexts, characterisation and language. The end of the Student Book includes an exam preparation section with guidance and practice questions.
Digital Editions
In addition to our print Student Books, the Cambridge Elevate-enhanced Editions provide rich digital content which brings the texts to life, making literature more accessible. All our digital content has been created by English teachers to ensure every scene has been produced with teaching and learning in mind. Our digital assessment package Assess to Progress can be used to monitor and track student progression. Please see below to access free digital content.
Free Teacher's Resources
Our FREE Teacher's Resources include unit-by-unit guidance, with additional suggestions for extension and differentiation opportunities as well as suggested approaches and answers to activities. There is also support for teachers in key aspects of the GCSE course, including:
guidance for planning learning and teaching over two years in preparation for the exam
a detailed breakdown of texts and digital resources available in the Student Books
advice for effective use of Assess to Progress, our assessment support on Cambridge Elevate.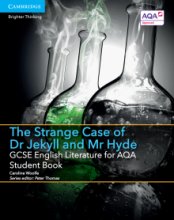 The following videos are clips from our Cambridge Elevate-enhanced editions of The Strange Case of Dr Jekyll and Mr Hyde and Great Expectations.
Great Expectations video clip: Story Catch up - Chapters 25-38
Cambridge University Press has joined forces with the award-winning games-based learning company zondle to create Teaching 19th-Century Texts, a one-of-a-kind games website. The site offers a one-stop shop for 19th-Century GCSE English Literature and Language study that helps students engage with traditionally difficult texts and prepare for exams.
This exciting new games website:
Increases motivation and knowledge using games-based learning allowing for team play and competition
Provides graphic teacher feedback on student and class progress
Supports the knowledge-based linear curriculum by helping students to remember key facts about their texts
Is written and created by practising teachers and experts in English teaching
Provides comprehensive teacher support
Based on scientific research on how gaming can promote learning, students earn the right to play, depending on the luck of the draw
Source: www.cambridge.org
You might also like:
PUTHIYA EXILE ( TAMIL NOVEL ) TEASER 10 - KOSATHERU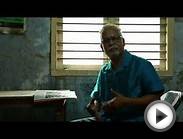 PUTHIYA EXILE ( TAMIL NOVEL ) TEASER 5 - LIBRARY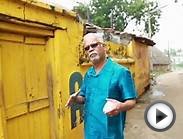 PUTHIYA EXILE ( TAMIL NOVEL ) TEASER 4 - PEE SANTHU
Related posts: