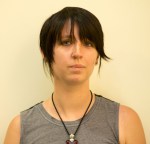 If you don't know what a visual novel is, that's understandable – the medium never quite took off in America.
It's a Japan-dominated video game genre that is essentially a mashup between choose-your-own-adventure books and manga. That might sound juvenile to non-players, but fans know that the medium is capable of immense depth, and visual novels regularly make it into the anime scene.
Yet, anime that have been based off of visual novels are known and expected to be absolutely horrendous. Somewhere in the transition between mediums, the plot disintegrates, all character depth fades and visual novel fans are left with a cheap replica.
A typical visual novel contains multiple plotlines and endings, allowing you to fulfill different relationships with the characters in each playthrough. You can get happy endings or you might end up alone or dead. In many visual novels, especially in the romance genre, players receive anti-climactic endings unless they stick to a single plotline.
There are many well-known visual novels in the anime community such as Higurashi no Naku Koro ni, Dramatical Murder, Fate/stay night and Clannad that have been turned into anime. Some have survived the process, but others were only pain and suffering.
Take, for example, the murder mystery game Umineko no Naku Koro ni, which was adapted into an anime in 2009. The studio attempted to condense an extremely intricate and confusing plotline into 26 episodes – a timespan of roughly 10 hours. The visual novel, on average, takes about 88 hours to complete. Because the anime was so rushed, it left out key events from the game and didn't answer any of the questions it presented to you.
Or look at Fate/stay night, the embodiment of rushed plotlines covered up with romance arcs. The anime follows one arc of the visual novel, but due to the strong focus they placed on the relationship-building between two other characters, you lost out on major fights and plotlines.
Higurashi no Naku Koro ni, released 2006, was able to present a decent adaptation using two seasons. They still left things out, but the studio used the second season to tie off loose ends and explain unanswered questions.
At a minimum, that's what it takes to pull off an adaptation – more time and more content. The plight of visual novel fans is similar to those of booklovers who go to see movie adaptations – there's just so much missing. And how could there not be? Not only do the mediums often differ vastly in length, but there's also a level of depth found in text almost impossible to achieve in a motion picture.
Even with the history of failures, studios still try for visual novel adaptations. It's impossible to outline the perfect approach for these productions, but perhaps they should take a note from the visual novels they're trying to represent – stick to one plotline or risk a boring end.
international coffee day
speech language and communication
how to draw up a business plan
the communication cycle
stylish pill organizer
how long is 2 3 business days
eczema society
canada international travel
international cricket schedule
what is adding value in business
outdoor plug
outdoor socket screwfix
prague christmas market
rnli christmas cards
marketing communication strategy
ll stylish op gg
bank building society number
outdoor mat
the society of the spectacle
projector screen outdoor
how to start a business blog
luxury retreats international inc
what is business plans
worldwide itunes chart
voice output communication aids
average coworking space cost
how much is public liability insurance for small business
how to create facebook account for business
stylish apple.watch bands
worldwide trademark
Source: umdwritersbloc.com
You might also like: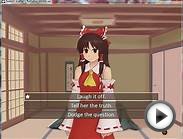 Touhou Visual Novel Eastern Starlight Romance (1)
Wingdaria Destiny - Adventure & Romance Visual Novel ...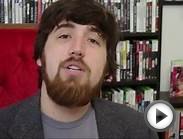 Games as Lit. 101 - Visual Novels & Romance Stories for Men
Moonlight Walks


Mobile Application (Ren'Py)




English-language Visual Novel.
21 paths, 4 endings.
About 15 minutes for the good endings.
Suitable for all ages.
Related posts: