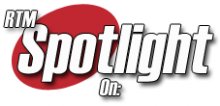 Scary Tales:
Lil' Red Riding Hood
Fairy tales may never be the same again... now that have gotten ahold of them. Mezco's Scary Tales action figures are new interpretations of fairy tale characters.
Whoa, calm down, because by "new interpretations" we don't mean a Planet of the Apes-style "re-imagined" kind of thing. We just mean that these characters are brought more vividly to life than we remembered them from our childhood picture books.
The first series of Scary Tales consists of:
Red - Lil' Red Riding Hood
Wolf - the Big Bad Wolf
Alice - Alice in Wonderland
White Rabbit
Mad Hatter
While the RTM Spotlight is only examining Red this time around, there are a few things you might want to know about the rest of the Scary Tales:
The packaging for Scary Tales is rather clever: a fifth panel box which looks like an old book. Open the front flap to see the figure through the window, with all of the figures pictured on the inside of the flap. The inside of the flap also gives sculptor credits (Varner Studios), while the bottom of the box gives credits for the package design (Design Edge). The back of the box gives a short description of each of the fairy tale characters upon which these Scary Tales figures are based.
Alice is also available in an African-American version, which is packed one per case of Scary Tales. The AA Alice features a purple and yellow dress, which makes her a hit with Lakers fans. (The white Alice is in the white and blue you would expect an Alice figure to be in.) Some of us here at RTM are oblivious to sports, and it was Mez himself who pointed that out to us; the Lakers paint deco was not planned, but rather was a happy coincidence.
ClubMez (Mezco's Collectors Club) will be featuring two Scary Tales exclusive repainted action figures: Red repainted with a Latin twist, as Rojo Pequena, and a White Rabbit repainted as the Black Light Rabbit. Rojo is part of the membership package when you join, and the Rabbit will be available for purchase through the club later. Both repaints will be "black light" paint deco schemes, meaning that the paint schemes have the same colors as if they were seen under a black light. Want to see this concept? Go to the ClubMez page and "mouse over" the descriptions for Rojo and the Rabbit, to see the pop-up images of each.
The Scary Tales action figures retail in the $9.99 to $12.99 USD price range and can be found at stores such as Musicland, Suncoast, Electronics Boutique and similar stores.
Derila oreiller en mousse mémoire derilla oreiller
fr.derilamemorypillow.com
.
Source: www.toymania.com
You might also like: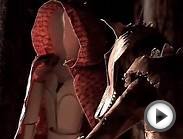 Red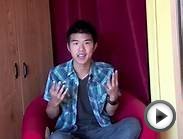 Twisted Fairy Tales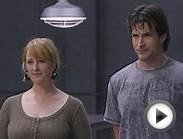 Twisted Tales
McFarlane's Monsters Twisted Fairy Tales Complete Set of Six Action Figures Red Riding Hood Gretel Hansel Humpty Dumpty Peter Pumpkin Eater Little Miss Muffet
Toy (McFarlane)
McFarlane s Monsters Twisted Fairy Tales Complete Set of Six Action Figures Red Riding Hood Gretel Hansel Humpty Dumpty Peter Pumpkin Eater Little Miss Muffet
Related posts: