To celebrate the 40th anniversary of Naropa University, the Jack Kerouac School of Disembodied Poetics proudly unveiled a new BA in Creative Writing and Literature curriculum. Highlights of the new curriculum include:
Cohort course: develops a strong sense of community among BA students and hosts visiting writers in the classroom.
Revised workshops and literature seminars: reflects development in writer's growth as well as a commitment to JKS history and innovative writing.
Professional development: supports career goals and prepares undergraduates for graduate school.
Additional features: includes clearer focus on contemplative writing and practice, plus expanded reading series and events!
The BA Creative Writing and Literature major is a 36-credit program with a curriculum that balances writing workshops and literary studies requirements, reflecting the program's mission to weave creative writing, reading, and critical analysis to foster a writer's growth.
Curriculum
The BA curriculum emphasizes critical study and the craft of writing. This engagement occurs through exposure to literary works from diverse social, cultural, and historical contexts and an open genre curriculum that exposes students to both traditional and experimental forms within a contemplative academic environment. This trajectory enables students to investigate a personal and intensely original writing style that hones their skills through experimentation and prepares them for graduate school if desired.
In addition to writing workshops and literature seminars, the BA program encourages students to broaden their engagement with the profession of writing by offering courses in publishing, teaching, letterpress printing, and contemplative practice.
As the culminating graduation requirement of the BA degree, students complete a thesis, consisting of a creative manuscript, representing the best of their creative writing at Naropa, and a critical paper of original scholarly research. The required BA thesis course in the final semester serves as a workshop, offering faculty mentorship and peer critique for planning, drafting, and revising the thesis.
Highlights
Summer Writing Program: a colloquium of JKS and visiting faculty who teach workshops, give lectures and readings, as well as mentor students in one-on-one conferences.
Professional development opportunities in letterpress printing through the Harry Smith Print Shop; publishing through Bombay Gin, the program's literary journal; and teaching through the Project Outreach course, where students develop teaching skills in local schools and institutions.
Numerous events and visiting faculty: What Where Series, JKS Symposium, [Dis]embodied Poetics Conference, Allen Ginsberg Visiting Fellow, Leslie Scalapino Lecture in Innovative Poetics, and the Women of Naropa reading.
Contemplative opportunities in courses such as meditation, yoga, ikebana, aikido, or Contemplative Poetics.
Innovative classes including Ekphrastic Writing, Embodied Poetics, Eco-Poetics, and Innovative Fiction and Poetry.
Source: www.naropa.edu
You might also like: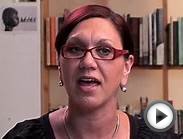 Anita Heiss — Aboriginal writing: literature as a ...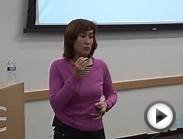 Sonia Martínez - Guidelines for Writing Literature Reviews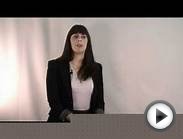 Marketing Communication and Writing, Literature ...
Related posts: