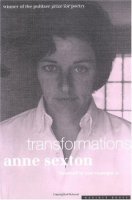 Sometimes even the most literary among us need some suggestions. And who better to oblige than the authors themselves? Welcome to Bookshelf, wherein we ask authors to design us a fantasy library, giving us their recommendations for the perfect reading material on a variety of topics. This week, we are treated to a to-read list full of twisted fairy tales by Helen Oyeyemi, the author of four novels (including 2009's wonderful ), the most recent of which, , comes out this week from Riverhead Books.
We thought Oyeyemi perfect to suggest books about subversive witchery and remixed folklore, since Mr. Fox itself is in many ways a fantastic intertextual retelling of the Bluebeard tale, only here Bluebeard is a writer who keeps killing the same imaginary woman again and again.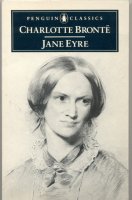 The novel also tackles the relationship between muse and artist, shows the way characters can both be and not be one another, themselves, someone else, and manages to subvert the classic fairy tale logic over and over again while still being wholly satisfying, funny, and perfectly dark. We asked Oyeyemi to suggest some of her own favorite twisted fairy tales, whether concerning wicked stepmothers, houses on chicken legs, or the king of the rats, so check out her picks after the jump and prepare to fall into another world.
Author photo by Saneesh Sukumaran.
And so she danced until she was dead,
a subterranean figure,
her tongue flicking in and out
like a gas jet.
Meanwhile Snow White held court,
rolling her china-blue doll eyes open and shut
and sometimes referring to her mirror
as women do.
Sexton asks: who really commands such narratives –s/he who is good or s/he who is interesting? These subversions are bitter, sardonic, and airily amoral; the effect is as bracing as the slap invariably administered to some hysterical dame or other in noir films.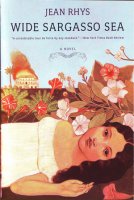 "I must keep in good health, and not die." True, Jane Eyre forms this resolution long before she realizes that the old boy she's in love with kept his first wife locked in his attic. Nonetheless her will is adamant. Our heroine sanely and sedately follows her heart directly into the Bloody Chamber and closes the door behind her: 'No woman was ever nearer her mate than I am: ever more absolutely bone of his bone and flesh of his flesh.' To this I say – I see you, fellow strange woman, and I salute you.
Bluebeard's first wife is rarely permitted to speak. When she does, her sorrow and her fury are incendiary. Antoinette Cosway flies from prison to prison –colonialism, male-dominated society and family, sexual passion, mental instability – those kinds of prison. She's the first Mrs Rochester, the Creole madwoman in the attic so masterfully dehumanized by the single-minded second wife. This book is among the very best gothic tragedies in its own right. But as a letter delayed by a century, Rhys' reply to Jane Eyre turns both books into twin shadows, each engaged with the secrets and silences of the other.
Source: flavorwire.com
You might also like: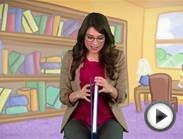 "Into the Woods" Fairy Tales - Compilation - Little Red ...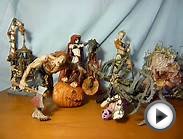 McFarlane Twisted Fairy Tales Figure Collection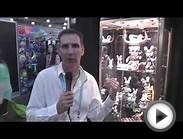 Guide to McFarlane Toys Monsters: Twisted Fairy Tales ...
Rubie's Costume Lil Dead Riding Hood Wig, Brown, One Size


Apparel (Rubies Costumes - Apparel)




Fun costumes for kids and adults
Whether it s for halloween, a themed party, or even for giggles
Beautiful colors, hand-wash needed, excellent for dress up
Synthetic fiber costume wig
Short black bob wig perfect for the most twisted fairy tales
One size fits most adults and teen
For best results remove from packaging and style before wearing
Rubies collection represents more than six decades of bringing you quality products, innovation and value for every costume occasion

Rubie's Costume Snow Fright Wig, Black, One Size


Apparel (Rubies Costumes - Apparel)




Fun costumes for kids and adults
Whether it s for halloween, a themed party, or even for giggles
Beautiful colors, hand-wash needed, excellent for dress up
Synthetic fiber costume wig
Creepy black wig great for zombie, witch or twisted fairy tale costumes
One size fits most teens and adults
For best results remove from packaging and style before wearing and be sure to store dry
Rubies collection represents more than six decades of bringing you quality products, innovation and value for every costume occasion
Related posts: