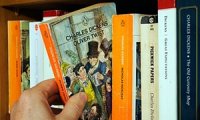 If lists are a guilty pleasure, then book lists are a sinful addiction. That's an observation for which the Observer can adduce empirical evidence.
Ten years ago, on 12 October 2003, in a headline-grabbing stunt, writing as literary editor, I compiled (with a lot of help from colleagues) a list, provocatively entitled "The 100 Greatest Novels of All Time".
Say what you like about lists, but this one rapidly developed a life of its own, like a sci-fi alien. Once the initial furore – why no Updike? How on earth could we exclude PG Wodehouse? – had died down, the creature we had created continued to circulate in cyberspace, sponsoring a rare mixture of rage and delight, apparently without rhyme or reason. Every now and again, some particular group would tangle with the Observer list. And it would drive them mad (in good and bad ways) all over again. For reasons I have yet to fathom, it excited special notice in Australia.
It was not all browbeating and brickbats. There have been some lovely creative dividends. Last year, the Antwerp artist Tom Haentjens came up with an idea that promises to give the list a whole new lease of life – an artistic reinterpretation of all 100 book covers, curated by Haentjens himself.
As well as puzzling over the strange appeal of the list throughout this past decade, I have had a sneaking worry that, drawn at random, from many different literatures, our selection was too spontaneous and too wide-ranging. Was there not a case for a more considered compilation? What, for example, would a list of the 100 classic British and American novels look like?
Today, we begin to provide the answer. What's more, we will show our reasoning in a series of short essays, a kind of footnote to each choice. Without any reference to the 2003 list, for the next 100 weeks the Observer, in collaboration with the Guardian, and supported by Waterstones, will publish a serial account of the classic English and American novel, from A to Z, and from the late 17th century to the present day.
We start with The Pilgrim's Progress of 1678. This, for the Oxford Companion to English Literature, is "a seminal text in the development of the realistic novel", a book that inspired Dickens, Thackeray, Trollope and Mark Twain. Exactly where we shall end is anyone's guess, but one possible cut-off is the year 2000, when JM Coetzee won the Booker prize for the second time with Disgrace.
The list we have in mind is a work-in-progress. It will be shaped by the narrative suggested by the historical sequence of Anglo-American fiction. In all other respects, we have few restrictions. Yes, we focus on America and the English-speaking world (Australia, South Africa, Canada, etc), and we exclude the translations that were such a feature of the 2003 list. In all other respects, we have attempted to choose the classics that Observer readers would most want to investigate for themselves.
Source: www.theguardian.com
Novel Guardians of the Galaxy Treeman Groot Case for HTC One M8 Originals


Wireless (Diy Phone Cases)




Complete functionality of the device through the durable hard plastic case
Durable protection with one-step installation
Allows easy access to all ports and functions whilst in the case
Stunning design from Chinese designer Tom Cai
Protect your HTC One M8 from accidental drops, scratches and bumps
You might also like: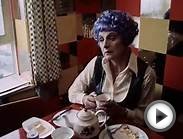 The 100 best novels: No 82 – A Clockwork Orange by ...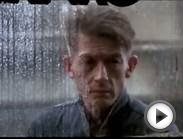 The 100 best novels: No 70 – Nineteen Eighty-Four by ...
Guardians the Galaxy Groot and Rocket Customized Personalized Coffee Mug Novel Gift Mugs Morphing Ceramic Cup Water Office Home Cups 11 OZ Two Sides


Kitchen (ARGabriel)




High quality ceramic custom personalzied mugs
Water mug and coffee mugs
Nice creative gift for someone
Two sides printed, and large size, and never fade
Personalized and charming mugs
Tosbuy Men's Slip on Water Shoes,beach Aqua,hiking,surfing,running Sneakers (Eu43) Black


Shoes ()




Fabric
rubber sole
Imported
Open mesh on upper
fabric upper

Hot Tpu Cover Case For Iphone/ 6 Plus Case Cover Skin - Visual Novels Anime Guardian Place ~doesu Na Imouto To Sannin No Yome~


Wireless (Mason Passmore)




Stylish with All Around Protection Design
Full access to all functions (buttons, ports, front and rear camera, and flash)
Durable & Stylish & Lightweight
Unique 100% Real Handmade DIY Case
Design It Yourself: Customize option to create a unique case just for you.

New Premium Flip Case Cover Visual Novels Anime Guardian Place ~doesu Na Imouto To Sannin No Yome~ Skin Case For Galaxy S4


Wireless (Clark Glennie Shaw)




Protect your device from from scratches, dirt, dust, damages
Made of high quality tpu
Direct access to screen and device features
Material: high-quality tpu
New premium flip case cover visual novels anime guardian place ~doesu na imouto to sannin no yome~ skin case for galaxy s4
Related posts: