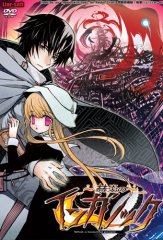 Sekien no Inganock ("Inganock of the Brightest Flame") is the second Steampunk game in the What a Beautiful... series made by Liarsoft, which currently has four entries in the series.In the city of Inganock, isolated from the outside world, many deformities and tragedies are occurring. These events started 10 years ago at the time of Revival, where malicious beings known simply as "creatures" and various mutations spread throughout the city. Humans began to mutate into something that does not look human at all.The story follows Gii, an illegal doctor who travels across the city healing indiscriminately. Though he looks completely normal on the outside, his inside has been mutated, which granted him the equation phenomenon, an ability that allows him to manipulate other people's bodies in order to heal them.His journey begins to change when he meets a mysterious girl named Kia, turning into one that will allow him to discover the true nature of the city.The game received a translation patch by Amaterasu Translation in 2009, which is available here:
Tropes:
Ambiguous Innocence: The Kikai are noted as being very pure and simple, but to have a rather childlike outlook. They draw their viewpoints from the people they stand behind. As such, they can turn out well like Porshion or turn out no better than Creatures. Fitting considering they're highly implied to be 41 newborns who died in the university hospital.
Artistic Age: Ruaha should be physically twentyish but apart from slightly wider hips does not look much different from Kia, who is probably around ten. Then there are the orphan trio who have some vague age that's younger than Kia. Yet somehow Smith and Iru look like old guys.
Ruaha does look twentyish in her sex scene with Kerkan, though, complete with breasts that are larger than Kia's.
Bears Are Bad News: Behemoths (bear people) terrify people because they're huge and prone to going berserk.
The Caligula: Astea is a fairly mild version. He enacted some fairly brutal laws to keep order, but they're probably necessary to halt the spread of things like Arboritis. However, you find out pretty early on that he went mad long ago and is doing... something. Also, he's dead and steals lives to make himself invulnerable.
Curb-Stomp Battle: Every battle Gii has apart from the very last, which should have resulted in him getting stomped but was instead merely even.
Cynicism Catalyst: Kia was Kerkan's little sister. He became a Traveling Murder to kill those who had were suffering. This makes him the exact opposite of Gii, who refuses to kill and always tries to heal the sufferers.
Dead All Along: Astea died years ago. He continues moving on because his corpse is 'piloted' for lack of a better word. So did Petrovna, Lemure Lemure and Kia. Kia gets better, though.
Deceptively Human Robot: Gii notes that even expensive human shaped automatons are still nothing more than dolls. Not that 'Automaton' is one of them.
Does This Remind You of Anything?: Ruaha's 'conversation' while mostly naked with Kerkan in chapter 8. About his heat penetrating to the core.
Everybody Lives: Apart from Magdall, Smith and Salem's early deaths, there are basically no casualties after that. The only ones who die are those who were already dead and things that were not alive to begin with.
Traffic stats
Source: tvtropes.org
Illustrated Directory of Insects of the World: A Visual Reference Guide to 650 Arthropods, Including All the Common Species Such as Beetles, Spiders, Crickets, Butterflies, Moths, Grasshoppers and Flies (Paperback) - Common
Book (SOUTHWATER)
You might also like: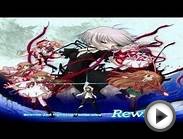 Visual Novel Rewrite English Patch Intro - TW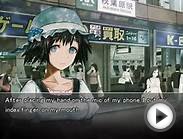 Steins;Gate Visual Novel (English) - Chapter 0 | Part 1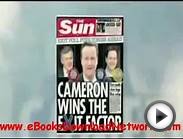 How to Download Higurashi Visual Novels in English
Alien Invaders - Hidden Object Game Jr FREE


Mobile Application (SecretBuilders)




A fun and enjoyable way for kids to fall in love with literature
Helps young kids learn to read by increasing their vocabulary
Magnifying glass feature to zoom in on those hard to find objects
Many gorgeous levels with scenes from the book packed full of objects
Among the best educational games for kids and adults to develop visual and spatial puzzle solving skills
Based on the book series written by Lynn Huggins-Cooper and illustrated by Bonnie Leick
Modern Fantasy Western Smooth Touch Puck Style Embossed Rock Men Skull Vintage Black-and-white Classical Pendant Necklace


Jewelry ()




Dispatched and sent out in a delicate blue lucky pocket
Rock Mens Favourite Style
Skull Embossed on the Crucifix
Three Dimensional Impression
One Fits Most
Related posts: