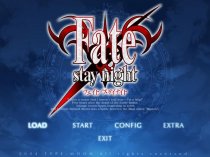 Ever been immersed in a grand story, where your very choices you make during the story will decide your ending?
If reading a great story with great visuals is your idea of a great time, visual novels is up your alley. Visual novels, in its simplest form, is a story that revolves around reading and getting to know the story's characters. Many of these games can range up to 50+ hours, rivaling even the longest of JRPGs.
For many, the Ace Attorney series may be the most popular, mainstream visual novel they know. The names Phoenix Wright, Mia and Maya Fay, and Miles Edgeworth will resonate with many gamers.
Yet, as awesome as the Ace Attorney series and its spin-offs are, the world of visual novels is vast. Without further ado, here are nine non-Ace Attorney visual novels out there.
If action visual novels is your thing, you can't go wrong with Fate Night / Stay. Taking place in a do-or-die tournament called The Fifth Holy Grail War, the game gets into a person's ideals, motivations, and "conquering oneself".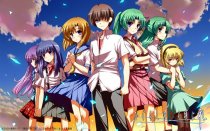 The game has three separate story arcs that each have a different tone. The game's story made it an instant classic, as it quickly became one of the most popular visual novels when it was released in 2004.
A classic title by 07th Expansion, this murder mystery may be already well known to anime fans. The anime is hailed as a masterpiece by many. The visual novel is solid as well. The suspense, horror, and mystery the game provides will have you guessing until the end.
Known as the poster child of sad, crying visual novels, Clannad is a classic. The characters, pacing, and art are all high-quality.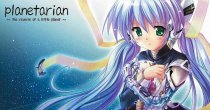 But the best part of Clannad is actually its core theme. There's a big reason why the visual novel has a huge following and its theme is the biggest one. Let's just say that the game's theme is so powerful, it will make you think about your own life values and treating people better after finishing.
A story built on time traveling is usually a recipe for disaster. Time travel stories often times have more plot holes than cheese.
Yet, Steins;Gate pulls it off incredible well. When Rintarou Okabe, a college student who fancies himself as a scientist, creates a time-traveling machine in his room, his life suddenly changes.
But instead of sending a person back in time, it sends a short email instead. From here, he has to find out what's the meaning behind this and how this could affect everything.
Unlike many other visual novels, Planetarian is a kinetic novel, meaning there are no choices to be made. You're simply along for the ride.
The story follows a person trying to make a living in a post-apocalyptic world, when he meets a robot. From there, it's safe to say you'll instantly fall for these characters, as they are some of the strongest characters in a visual novel game.
The game is also quite short, clocking in about four hours. Yet, the relatively short time length fits the game's narration and flow perfectly.
A foreign comes to a fantasized Japan with the sole intention of doing the horizontal boogie with the fair ladies in the country. Yet, while on his girl-hunting mission, he is forced in saving the nation from evil as well.
Source: goboiano.com
EZOPower 6A 30W 3in1 Multi function 4 Port USB 2.0 HUB Desktop Charger Station with OTG Support and 1 power charge USB Port


Personal Computer (EZOPower)




4-Port charger maximum output:6A, with 1 super charging port at 2.1A, 3 usb port at 1A output
3 USB Port is also function as a hub for keyboard, mouse, cooler, USB drive and more
Transform from standard computer usb hub into OTG function Hub with a quick connection and reconnection of cable
The docking station has a build in stand so that you can watch videos on your smartphone or tablet while charging it.
Plug and play function,no driver needed.
You might also like: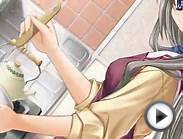 Clannad Visual Novel Insert
clannad-amv
iKross Rotation Car Mount Backseat Headrest Tablet Mount Holder for 7 to 10.2 inch Tablet PC / iPad


Personal Computer (iKross)




Best headrest mounting solution for tabletS including Apple iPad 2,3,4, iPad Air, iPad Air 2, iPad Mini 4,3,2,1, Samsung Galaxy Tab, Tab S, Galaxy Note 10.1 and...
Easily attach & secure headrest mount on car seat without tools
Adjust the flexible arm any way you would like to suit your needs.
Extra-firm padded arm absorbs vibration and provide stable viewing platform
Fit tablets with 7 ~ 10.2 inch tablets
iKross 6ft 3.5mm Jack jacket Stereo Auxiliary Aux Audio Cable + 3.5mm Plug to Dual Mic/audio 3.5mm Smartphone Headset to PC Adapter for iPhone iPod Smartphone Cellphone Tablets - Black/Blue


Wireless (iKross)




6 Feet High Fidelity Tangle-Free Nylon Braided Sleeve Jacket 3.5mm Audio Cable
Double Shielded Design Offers Extra Durability. Crisp and Natural Stereo Sound
3.5mm Male to Male Gold Plated Connectors for Smooth, Corrosion-Free Connections
Ideal for Smartphones, MP3 Players or Tablet Connects Directly to Your Car or Home Audio System and any Component with a 3.5mm Auxiliary Jack!
Package Includes: 1x iKross Black/Blue 6 Feet Stereo Audio AUX Stereo Braided Sleeve Jacket Cable Cord, 1x EZOPower One 3.5mm Plug (Female) to Dual Mic/Audio 3.5mm...

Modern Fantasy Blue Pendant Gold And Copper Plated Ancient Style Silver Earring


Jewelry (Modern Fantasy)




Fashion accessory
Ancient style
Display of individuality
Girls likes
Easy match

iKross 3 in 1 Universal Fish Eye + Wide Angle + Macro Clip On Phone Camera Lens Kit For iPhone 6 4.7, 6 Plus 5.5, Samsung Galaxy S6, Galaxy S6 Edge, Galaxy S5, Galaxy Note, HTC One M9 Smartphone and more


Photography (iKross)




Universal detachable clamp design with Fisheye lens, wide angle lens and macro lens 3 in 1 feature
Easy to install, just clip the lens with your devices.
The Fisheye lens captures approximately a 180 Degree field-of-view and enjoy unrealistic fish-eye world of images, without the black circle
The Wide-Angle lens is great for when you need that extra field of view. The Macro lens can make you take picture of a tiny object clearly in the detail.
Compatible with most of the Smartphone and iPhone, iPad, Android Tablets
Related posts: