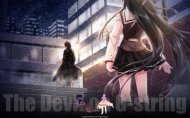 These are, in my opinion, the best translated Visual Novels out there. Keep in mind that if I haven't read them they can't make it here, so don't worry if you don't see your favorites. Likewise, if they're not in English I can't read them.
If you're new to visual novels and want to know more about them, feel free to ask either here or using one of the options on my "Contact / Follow Me" page (under the "About" tab). Also, keep in mind that any PSP titles mentioned are available to play on emulators.
Disclaimer: Some of these titles contain adult content. They have been marked.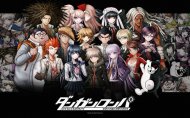 ______________________________________________________________
Muv-Luv Alternative
R18
Muv-Luv Alternative is the third and final part of the Muv-Luv series (though the first two parts – Extra and Unlimited – are included in a single package). Whereas I would describe the first stories as average and good, Muv-Luv Alternative is an absolute masterpiece and should be read by all visual novel enthusiasts.
The series as a whole shifts from slice of life romantic comedy to hardcore science fiction, taking characters you already know from a normal setting and putting them in a world where humanity is on the brink of extinction and human-piloted mechs are their only hope for survival. There's plenty of action and emotion in the latter two parts, and you should definitely play them all in order.
Regardless of whether you're into mechs or not (I know I wasn't before I read this), I would be very surprised if Muv-Luv Alternative's amazing storytelling and characters didn't enthrall you.
______________________________________________________________
G-Senjou no Maou (The Devil on G-String)
G-Senjou no Maou is another masterpiece that can't really be compared to anything else. There's nothing supernatural or fantastical about it but I have had few experiences as gripping or exciting as this Visual Novel. From its soundtrack to the method used to tell its various stories, G-Senjou no Maou is very nearly perfect.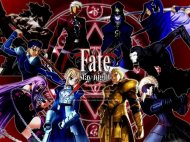 It's a tale about a youth's connection to the criminal underground and his interactions with his normal peers during the day. There's a whole lot of mind games and mysteries, with some very intelligent people constantly trying to out-think one another. Together, it makes for an incredibly compelling read; there were many times I was unable to put this visual novel down (figuratively speaking).
Dangan Ronpa (PSP/PSVita)
What do you get when you lock 15 very strong personalities in a school and tell them to kill each other? What if you then tell them they'll be allowed to leave if they aren't caught? Add in a psychopathic robotic bear and you have Dangan Ronpa. Being a video game/visual novel hybrid, this is an experience that takes you along for the ride and does an amazing job of making you feel involved.
Source: thegeekclinic.wordpress.com
You might also like: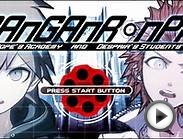 Visual Novel Reviews: Danganronpa: Trigger Happy Havoc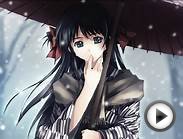 Cartagra ~Affliction of the Soul~ #1 - Visual Novel Corner☆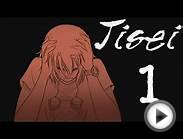 Jisei [1] A Murder and a Mystery
Related posts: