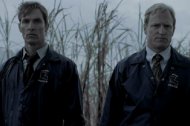 The first five episodes of True Detective have mostly been concerned with the contrasting styles of masculinity that meat-and-potatoes Marty Hart and cracked philosopher king Rust Cohle represent. But lurking around in the background is something stranger than even Rust Cohle's meditations on the state of the universe: references to Carcosa, and a King in Yellow, and in Sunday's episode, a meth cook babbling about "black stars" and "twin suns." These details might seem in keeping with True Detective creator Nic Pizzolatto's literary dialogue. But they actually come from someplace else. And that someplace else suggests something interesting about where True Detective could be going.
True Detective, on the surface, seems to be a noir story. But a deeper dive into the references that keep popping up in the show suggest it's from another place entirely: it's a horror story dressed up in noir clothing. All these details come from a mythology that writers have been contributing to for more than 120 years: an interlocking set of stories, poems, and even a play about a fictional city called Carcosa, that can never quite be seen directly.
Carcosa shows up first in a story by the American writer Ambrose Bierce, "An Inhabitant of Carcosa." The main character is a nameless resident of the city who wakes up in a place he doesn't recognize, and desperately tries to find his way home. The landscape he finds himself in is one we might recognize as post-apocalyptic. "Over all the dismal landscape a canopy of low, lead-colored clouds hung like a visible curse, " Bierce's narrator tells us. "In all this there were a menace and a portent — a hint of evil, an intimation of doom. Bird, beast, or insect there was none. The wind sighed in the bare branches of the dead trees and the gray grass bent to whisper its dread secret to the earth; but no other sound nor motion broke the awful repose of that dismal place." And in an echo of the tree where Cohle and Hart found Dora Lange, and where Cohle finds the wreath, looking like a portal to another world, "A few blasted trees here and there appeared as leaders in this malevolent conspiracy of silent expectation."
He encounters a man dressed in skins, and asks him for directions back to Carcosa, but doesn't get an answer in any language that he recognizes. Ultimately, he comes across what appears to be a grave and discovers that it's his own. "And then, " he tells us, "I knew that these were ruins of the ancient and famous city of Carcosa."
powerful Curse photo
.
Source: thinkprogress.org
You might also like: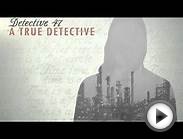 True Detective - Detective 47 - Carcosa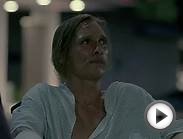 True Detective 1x08 Carcosa - FINALE ITA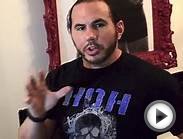 HBO & True Detective Send Me To Carcosa
Bradfohod Navy Customized Diatinguish Lovely Carcosa Symbol (true Detective) Hoody/men Xx-large


Sports (BradfoHod)




Fruit of the loom quality hoodies. 100% heavy cotton. machine washable. sizesXX-Large
This is cotton hoodies,it won t deform after washing.
Available in navy.
Custom printed image applied.
Washing instructions: do not use bleach, dry on low heat, turn inside out

Sterling Silver Chain with Spiral Pendant. Tribal Spiral Round Screw Silver Plated Pendant. True Detective Spiral Pendant.


Art and Craft Supply (Handmade item)




Handmade item
Color: silver, Over all pendant size is 23mm x 23mm / 0.9x 0.9
Materials: sterling silver chain, silver plated pendant
Size of chain - 28(71 cm)
Shipping from Ukraine to USA usually 12-18 day
Related posts: