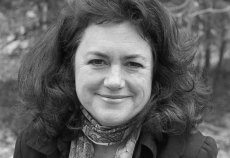 When author Cammie McGovern's oldest son was diagnosed with autism, she looked for an outlet where he could be with other children with similar difficulties. That led her to form the group "Whole Children, " an after-school and weekend program for children with disabilities.
"Having been surrounded by all these terrific teens with disabilities and seeing how much they wanted relationships and love as much as their typically developing peers, it felt like time to write a story about that, " McGovern told s Robin Young.
"Say What You Will" tells the story of two teens: Amy, a girl with cerebral palsy, and Matt, a young man with obsessive-compulsive disorder (OCD), whose friendship becomes complicated by romantic and sexual feelings.
Interview Highlights: Cammie McGovern
On how McGovern's son helped inform her characters and book
"My son is very recognizably autistic. Then he hit puberty and had these very surprising — after his father and I had finally adjusted to and accommodated everything about having a very autistic kid — very typical in rebellion, in desire for independence, and desire for romance."
On the theme of sex present in the book
"I wanted to not back away from that issue, because that's also part of it. It needs to be increasingly a part of the education for disabled kids, I think. Their sexuality is very present and I wanted that to be in the book as well, because it needs to be more so for disabled teens."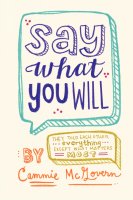 On whether her son will find love, as the character based on him did
"It will look different than what the rest of us have, but it will be real."
"I don't know if it will [happen] for him, but I want it to be more possible and then have love take on different faces. It might not appear the way it does for many of us, which is often the way — when parenting a child with disabilities you have a whole period of mourning the loss of the life you thought you would have. And then there's something new that comes along and it's very different, but it's still full of joy. And so it could be that he will fall in love in some fashion and marry or join with somebody some day and it will look different than what the rest of us have, but it will be real."
Book Excerpt: 'Say What You Will'
By Cammie McGovern
Chapter Three
Everything changed for Amy after that conversation with Matthew.
For most of her school life, Amy had felt a little like Rapunzel, locked in the tower her walker created when she walked down hallways. In eleven years, no one had ever called up to her window or asked for her hair. No one had ever tried to be her friend.
Source: hereandnow.wbur.org
Teaching the Novels of Gary Paulsen: Reading Comprehension and Discussion Questions * Graphic Organizers * Vocabulary Activities * Writing Prompts * Literary Response Projects
Book (Teaching Resources)
You might also like: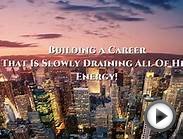 Romance: Love Among The Vineyards - Romance Novel By ...
Modern Fantasy Fashion Multi-Colored Haggard Leopard Pattern Metal Buttons Leather Wrap Bracelet (red)


Jewelry (Modern Fantasy)




Dispatched and sent out in a delicate blue lucky proket
Bracelet is pure handmade
Simple style yet fashion
Made from high quality leather
It is imported
Lord of the Flies (William Golding)


Book (Classroom Complete Press)




Dimensions:
Length:11
Height: 0.25
Width: 8.5
Package Quantity: 1

Classroom Complete Press CC2703 Treasure Island - Robert Louis Stevenson


Toy (Classroom Complete Press)




Dimensions:
Length:11
Height: 0.25
Width: 8.5
Related posts: