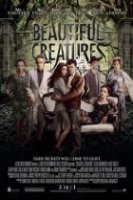 YA novels that will be/were/currently have plans to be made into films. Some have already been made, some are being made, and some are in the cross-your-fingers-that-they-get-made-and-don't-suck stage.
1.
Nemirtinguju kronikos: nuostabus sutverimai (2013)
Ethan longs to escape his small Southern town. He meets a mysterious new girl, Lena. Together, they uncover dark secrets about their respective families, their history and their town. (124 mins.)
2.
Blood and Chocolate (2007)
A young teenage werewolf (Bruckner) is torn between honoring her family's secret and her love for a man (Dancy). (98 mins.)
3.
Bado zaidynes (2012)
Katniss Everdeen voluntarily takes her younger sister's place in the Hunger Games, a televised fight to the death in which two teenagers from each of the twelve Districts of Panem are chosen at random to compete. (142 mins.)
4.
Bado zaidynes. Ugnies medziokle (2013)
Katniss Everdeen and Peeta Mellark become targets of the Capitol after their victory in the 74th Hunger Games sparks a rebellion in the Districts of Panem. (146 mins.)
5.
Bado zaidynes: Strazdas giesmininkas. 1 dalis (2014)
Katniss Everdeen is in District 13 after she shatters the games forever. Under the leadership of President Coin and the advice of her trusted friends, Katniss spreads her wings as she fights to save Peeta and a nation moved by her courage. (123 mins.)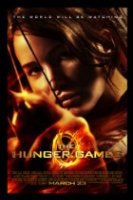 6.
7.
Mirties irankiai: Kaulu miestas (2013)
When her mother disappears, Clary Fray learns that she descends from a line of warriors who protect our world from demons. She joins forces with others like her and heads into a dangerous alternate New York called Downworld. (130 mins.)
8.
Paranormalcy (?)
Paranormalcy is the story of Evie, a teenage girl who tracks and tags supernatural creatures for an international agency...
9.
The Forest of Hands and Teeth (?)
In Mary's world there are simple truths. The Sisterhood always knows best. The Guardians will protect and serve...
10.
The 5th Wave (2016)
Four waves of increasingly deadly attacks have left most of Earth decimated. Cassie is on the run, desperately trying to save her younger brother.
11.
Uglies (?)
In the future children are "Uglies" until they turn 16. On their 16th birthday they get to become "Pretties" by surgery...
12.
Before I Fall (2016)
A high school student finds herself caught living what could be her last day on Earth over and over, until she gets things right.
13.
Fallen (2016)
A young girl finds herself in a reform school after therapy since she was blamed for the death of a young boy. At the school she finds herself drawn to a fellow student, unaware that he is an angel, and has loved her for thousands of years.
14.
Daughter of Smoke and Bone (?)
A young art student embarks an an unusual family quest where she encounters unexpected. ethereal spirits.
15.
Wicked Lovely (?)
A teenage girl is pursued by a faerie king in hopes that she can save him and his fae from eternal winter.
16.
Level 2 (?)
A woman awakens in an afterlife equipped with computers that allow her to trace her past life and determine how she got there.
17.
The Selection (2012 TV Movie)
300 years in the future, a poor girl is selected in a lottery to be the queen of a war-torn nation.
18.
Wake (?)
A thriller that follows Janie Hannagan, a young woman who has the ability to enter other people's dreams.
19.
Firelight (?)
A young girl who is descended from a line of dragons who can take human form puts her entire family at risk when she falls for a member of a secret dragon-hunting society.
20.
13 Reasons Why (?)
A teenage girl comits suicide and records her suicide note on cassett tapes, she then sends the tapes to the 13 people who were the reason she killed herself.
21.
Vampire Academy (2014)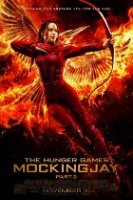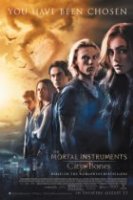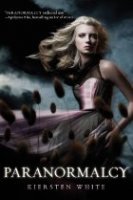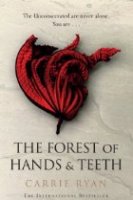 Source: www.imdb.com
You might also like:
Author Lucy Christopher discusses her YA novel Stolen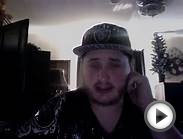 YA Novels Turned Into Movies
Related posts: