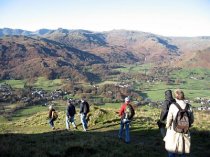 Students of World Literature have the chance to visit the places they read about. Here, members of an English Romantic Poets class descend toward Grasmere Village in England. Forty percent of Augustana students spend a study term abroad.
World Literature at Augustana incorporates texts from many eras and cultures. Courses explore Greek literature and lyric poetry, Scandinavian, German, Hispanic and French texts, and the history and technique of cinema.
Literature is read in translation. Language students may read the original texts, but the classes are intended primarily for non-foreign language majors.
Non-majors may take world literature courses to fulfill cross-cultural credits.
Students also may take a course of Directed Study or Independent Study at several levels, with the opportunity to study a particular subject under a faculty member's direction. The permission of the instructor is required.
Source: www.augustana.edu
You might also like: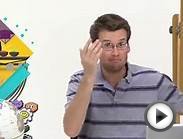 Capitalism and Socialism: Crash Course World History #33
Related posts: