I have always enjoyed watching YouTube videos and when I noticed that some of the videos dealt with serious literary topics and had re-enactments of Shakespeare plays, I began to wonder if I could incorporate them into my literature classes. Instead of students just reading a text version of Othello, why not have them also watch a live performance of Othello to get them more motivated to learn literature?
I started exploring YouTube and found many different kinds of videos that I could use to supplement my online literature classes. Student feedback has been very positive as they love hearing about the author's take on why they wrote their latest work. I've also found that students are now more interested in literature since it has become more fun and entertaining through the use of multimedia.
Here are ten ways literature instructors can use YouTube in class. However, regardless of the discipline you teach you'll likely find that YouTube has similarly appropriate resources for you.
1. Poems that are read aloud by the poet.
In one video, Langston Hughes reads aloud his poem "The Negro Speaks of Rivers." Listening to the poet's voice helps students understand his motivations for writing the poem. While Hughes reads his poem, one can hear in his voice the pain that racism causes. Hearing this pain enables students to understand a more personal dimension of the poem. In the discussion forum, the online teacher can then ask students what they thought about the poet and how listening to the reading changed their understanding of the poem. (Negro Speaks of Rivers)
2. Live performances of Shakespeare's plays.
YouTube has Shakespeare performances of Othello, Hamlet and The Merchant of Venice as well as other Shakespeare plays. Students can watch different remakes of these Shakespeare plays and compare and contrast which performance they like best. Students can also stage their own renditions of Shakespeare and post their own video. YouTube has many renditions of Hamlet from throughout the 20th century. It is interesting to see how different actors interpret the same lines "To be or not to be." Each actor has his own way to express these lines and it is fun for students to compare/contrast these performances in an online discussion forum. (Animated Tales of Hamlet)
3. Literary analysis of famous works.
YouTube has literary analysis of many great works such as Robert Frost's Mending Wall. The teacher can ask students if they agree or disagree with the literary analysis, and why. (Literary Analysis of the Mending Wall by Robert Frost)
4. Rare author interviews and biographies.
In a rare interview, John Steinbeck talks about why he wrote the Grapes of Wrath. YouTube videos enable students to hear and see the author, and better understand the motivations behind their literary works. It is fun to ask students what they learned about these authors from these videos and students can then discuss how listening to these interviews changed their interpretations of the literary piece. (Steinbeck video)
Source: www.facultyfocus.com
You might also like: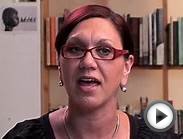 Anita Heiss — Aboriginal writing: literature as a ...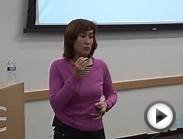 Sonia Martínez - Guidelines for Writing Literature Reviews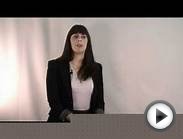 Marketing Communication and Writing, Literature ...
Youtube: Online Marketing. How To Make Money On Youtube For Beginners And Increase Your Audience.: (youtube, youtube video marketing, how to make money, ... How To Make Money On Youtube Book 1)


eBooks ()



Youtube: Marketing for beginners -Youtube Marketing Strategies Basics (Youtube Books - Youtube Videos - Youtube Marketing - Youtubers - Youtube Marketing Power)


eBooks ()



Related posts: