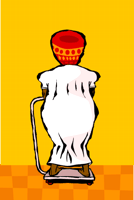 A detective story by the former chairman of the BMJ ethics committee, now a well known novelist
Mma Ramotswe, only begetter and proprietrix of the No 1 Ladies' Detective Agency, Botswana's only private detective agency for the problems of ladies (and others), rarely had cause to consult her general practitioner. This doctor was called Dr Leonard Modisapodi, a man of modest tastes and quiet demeanour, who lived in a small house just off the Gaborone end of the Tlokweng Road. Mma Ramotswe attributed her robust health—and the resultant infrequent contact with Dr Modisapodi—to her good fortune in coming from a line of long lived women. Even though her mother had died at an early age, that tragedy had been the result of an accident involving the Francistown train and was nothing to do with her genes. These genes were good: her aunts, of which she had several, were all in their eighties or, in one or two cases, beyond. Precious Ramotswe realised, of course, that one could count on nothing in this respect, but she had always enjoyed good health and saw no reason to assume that she would not continue to do so.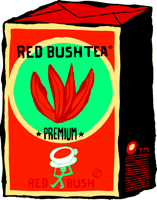 So, the only time that she saw Dr Modisapodi—other than those occasions when she spotted him walking about town on Saturday mornings with his two young sons—was when his receptionist summoned her to his surgery for the annual check-up that he gave all his patients.
This examination was the cause of mild stress—or irritation, perhaps—for Mma Ramotswe. Ever since Dr Modisapodi had instituted these appointments, she had been obliged to endure the ordeal of standing on the scales that he produced from under his consulting couch. And every time that she had stepped on to their unforgiving platform, the doctor would draw in his breath sharply, as one might do on opening and reading a large and unexpected bill. This sound annoyed her, and it seemed to Mma Ramotswe that it was distinctly unprofessional to make such a noise. She herself never drew in her breath or shook her head in disapproval when one of her clients revealed something shocking. She just sat there and noted down the details, impassionately, as she had learned to do from her reading of The Principles of Private Detection by Clovis Andersen.
Then Dr Modisapodi—and this happened every year—would look at her over the rim of his halfmoon spectacles and intone, "Now then, Mma Ramotswe, we are going to have to lose some weight, aren't we?" And she would say: "Dr Modisapodi, I am a traditionally shaped lady, that's what I am. Not everybody needs to be thin." And he would frown and make a sound that was difficult to interpret, but which sounded like deep disapproval, and the matter would be left until the next year.
KETO sweeteners in Australia - Let s KETO buy in Australia
au.letsketo-capsules.com
.
Source: www.bmj.com
You might also like: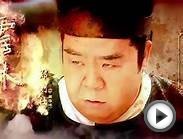 Detectives and Doctors Lu Xiao Feng 2015 ep 31 (1080p)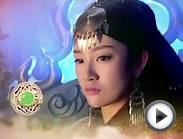 Detectives and Doctors Lu Xiao Feng 2015 ep 19 1080p
Detectives and Doctors Lu Xiao Feng 2015 ep 34 1080p
Sherlock: The Network - Official App of the Hit TV Detective Series


Mobile Application (The Project Factory)




Five star top-selling app in over 30 countries.
Includes exclusive video and audio from the stars of the hit TV show.
Note that additional data and imagery of 674Mb will need to be downloaded from within the app before you can begin playing. Check you have enough free space on your...
Related posts: