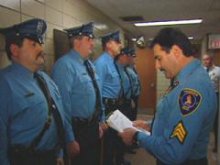 Police Supervisors
Police supervisors direct and coordinate the activities of police personnel. They ensure police personnel properly and efficiently perform their duties in accordance with procedures, orders and laws. Police supervisors also assign duties and designate posts to station personnel. In addition, those in police supervisory positions need to be able to understand various types of law enforcement procedures and terminology.
Police supervisors employed in large cities typically specialize in departmental assignments and specific duties. Some of the common job titles are patrol police lieutenant, traffic lieutenant, desk officer, investigative division commanding officer, identification and communication supervisor, precinct police captain and precinct police sergeant.
Responsibilities
Create schedules and delegate work
Explain police operations to personnel
Notify subordinates of changes in policies and regulations
Inform police personnel of implications of new and amended laws
Discuss new techniques of police work with staff members
Maintain logs in order to account for unit daily and monthly activities
Investigate charges of neglect of duty or inefficiency against personnel and take disciplinary action if needed
Ensure appropriate preparation and transmittal of reports
Job Characteristics
Police supervisors are directed by a higher ranked commanding officer. They typically work in offices inside police stations. A police supervisor usually works 8 hours a day, 40 hours per week. Since 24-hour police protection for a community is required, police supervisors have shift work and work on weekends and holidays. Overtime is also required during emergencies. Some police supervisors belong to professional organizations and employee organizations.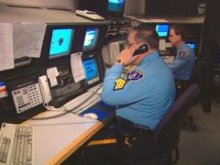 Those in police supervisory positions should be able to follow instructions and effectively present information. They should be skilled at directing and planning an entire activity and the activities of personnel. They need to be good at dealing with people beyond giving and receiving instructions. Good analytical skills are important for the position. Effectively communicating both orally and in writing is important for the job.
Employment Outlook
The Bureau of Labor Statistics forecasts the employment of police officers and detectives will grow 11% between 2006 and 2016 which is about as fast as average for all occupations. The growth of police supervisor positions is correlated to the growth of police officer employment.
Salaries of police supervisors may vary according to rank, years of experience, the employer, community size and location. The median annual earnings in 2008 for first-line supervisors/managers of police and detectives was $75, 490.
Police supervisors are typically promoted from the position of police officer and typically need substantial experience and seniority. Advancing to the position of sergeant and lieutenant typically is decided according to the employee's position on a civil service list which is decided by on-the-job performance and written exam scores. In large communities, moving up to the position of Captain is possible.
Source: www.citytowninfo.com
HDE Kid's Short Brim Trilby Fedora Hat (Black)


Apparel ()




Trilby-style fedora hat for your little gangster
Classic-style fedora fitted for a youngster s head
Modern narrow brim with downturned front
Select from a variety of cool designs!
Measurements: 20.5 Circumference, 3.5 Crown, 1.5 Brim
You might also like: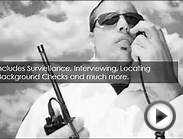 Private Detective Schools Online | Top Private Detective ...
Family Pastimes / Spies & Alibis - A Co-operative Mystery Game


Toy (Family Pastimes Ltd.)




We are a team of Special Unit detectives working together to discover which of the suspects has taken the Government s top secrets
But time is of the essence - we have to do this before the spies board the airplane and get away
Enjoy family game time more by playing with one another rather than against each other
For 1 to 6 players ages 5 through 9 years
Made in Canada using recycled boards and papers, soy-based inks, water based glues and safe paints
Books for Kids: Children's Bedtime Picture Story: Furry Friends in Space: Silly Science Fiction Fantasy & Mystery Tales for Toddlers Ages 1-4 in E-Books Unlimited (Pup Pup & Kitten Mitten)


eBooks ()



Top Home Hight Quality Lovelive Japanese Anime Detective Sexy Swimsuit Minami Kotori Pvc Anime Figures Special Collection Cute Exquisite Gift PVC Figure Toy Action Figures Decoration Model Series Game Role Figure Display Toy PVC 6.3 Inch


Toy (Top Home)




Send a custom made cartoon badge with our shop name Top Home as a free gift diameter 2.83 Inch. If the customer buy figure toys is notin Top Home, we will not guarantee...
Condition:100% NEW China Version.
Commodity material:PVC
Size:Approx 6.3 Inch
Best gift for anime fan,packaged in Retailed Box Good quality, Worthy to buy!

iPhone6 Plus Sports Armband, Nancy's shop Easy Fitting Sports Universal Armband With Build In Screen Protect Case Cover Running band Stylish Reflective Walking Exercise Mount Sports Sports Rain-proof Universal Armband Case+ Key Holder Slot for Iphone 6 Plus (5.5 Inch) (Dark blue)


Wireless (Deego)




Designed specifically for iPhone 6 Plus, Lightweight armband keeps your phone secure and protected.
Water Resistant and sweat-proof funtion to better protect your mobile phone, make you feel more comfortable during exercise,Due to varying color display...
Built in Reflective strip for safe running in low light conditions. Built-in Key holder. Cutouts for easy access to headphones port and controls. A sweat resistant...
Material: Lightweight soft neoprene that is molded to twist and bend but will not stretch out of shape. Washable with gentle soap and water, then air dry. Can keep...
Functionality: Provide excellent protection during sport, such as running, biking, jogging, walking, working out etc. Touch screen works through the clear cover
Related posts: