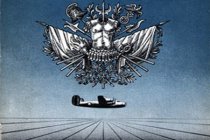 The Second World War provided great fodder for novelists especially those with combat experience. Few novels, however, dealt with the "bigger picture, " which is to say, those decisions that took the country into war and set the course that led to battle. That is left to professional historians where time, effort, and good scholarship dictate the essence of recorded history .
But let's consider wartime novels, often short of facts, but rich in truth. Writing of the ground forces, among the most popular were James Jones From Here To Eternity (1951), a superb account of life in America's peacetime army and his later The Thin Red Line (1962). Norman Mailer's The Naked And The Dead (1948) is often compared to the 1928 World War One classic still in print All Quiet On The Western Front by Erich Maria Remarque. Two other well-received novels of the ground conflict were The Young Lions by Irwin Shaw (1948) and Battle Cry by Leon Uris (1953).
The navy received limited coverage in The Caine Mutiny by Herman Wouk ((1951) and the even more popular Mister Roberts by Thomas Heggen ((1946).
Many, if not most, of the Second World War novels, portrayed the air war. In no order of either popularity or excellence, we have the satirical anti-war novels, Catch 22 by Joseph Heller (1961) and Slaughterhouse Five by Kurt Vonnegut (1969).Also popular were, William Winster Haines' Command Decision (1965) and 12 O'CLOCK High by Bernie Lay, Jr. and Sy Harris. (1969) a novel in free verse by MacKinlay Kantor (1945) that became The Best Years of Our Lives (1946), theOscar-winning motion picture that covers the re-entry to civilian life of combat veterans.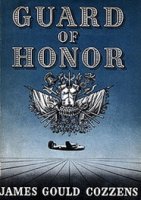 Which brings me 'round to the focus of this essay, the Pulitzer Prize-winning GUARD OF HONOR by James Gould Cozzens (1948).
GUARD OF HONOR, now out of print is unusual on two counts: It is set, not in combat as are most wartime novels, but at a Florida air force base. (Interestingly, it resembles MacDill Air Force Base in Tampa, Florida. that many might recall is featured in a recent brouhaha involving Generals David Petraeus and John Allen along with two ladies, Paula Broadwell and Jill Kelley.)
Besides being a wartime novel set well outside combat, the plot(s) included in the story came directly from the author's wartime duty at the highest levels of the Air Force as documented in his diaries and official memos, This unusual body of source material came to light in 1984 with the publication of James Gould Cozzens A TIME OF WAR: Air Force Diaries and Pentagon Memos, 1943-45 (Edited by Matthew J. Bruccoli).
A published author before World War II, Cozzens was posted to the Office of Information Service at Army Air Forces (AAF) Headquarters in the Pentagon and elevated to the rank of major. In addition to writing speeches and reports for AAF Commanding General, Harold "Hap" Arnold, Major Cozzens prepared memos based on the Top Secret daily activity reports. As he points out in the INTRODUCTION to A Time of War, "...I was being shown the Army Air Forces on a scale and a way that was really incredible." To which he added: "With the exception of [General Arnold]...I don't think anyone had occasion to sit down with and listen to so many of the air generals." What novelist could have better sources to plumb!
Traffic stats
Source: historynewsnetwork.org
You might also like: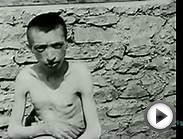 History of World War II: The Camps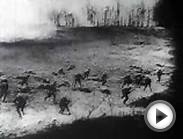 History of World War One 1914-1918
The Eastern Front (Graphic Modern History: World War II (Crabtree))


Book (Crabtree Publishing Company)




ISBN13: 9780778742012
Condition: New
Notes: BRAND NEW FROM PUBLISHER! 100% Satisfaction Guarantee. Tracking provided on most orders. Buy with Confidence! Millions of books sold!
Related posts: