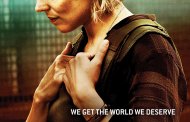 What follows is an examination, recap, and review of the first episode of True Detective Season 2. As such, it contains spoilers for this season as well as the first season of the show. It also contains discussions of sexual violence and abuse, as these subjects play heavily into the story of the show.
The first episode of the second season of True Detective makes it very clear that the standard television series rules do not apply here. Writer and showrunner Nic Pizzolatto has jettisoned all the hallmarks of the first season and crafted a world that looks and feels like True Detective, but is different in just about every other way imaginable. The lush and haunting Louisiana landscape has been exchanged for the foul and cancerous industry of Southern California. The cast has grown from two center characters to four, and none of them seem to possess the crazed time-space ramblings of the first season's Rust Cohle. Pizzolatto is out to prove that he doesn't need to repeat himself in order to find the surprise success he had with the first season. If this first episode is any indication, it looks like he is right.
The episode opened with an introduction to Ray Velcoro (Colin Farrell), a detective right out of the darkest of dark noirs. Ray is fighting to get some sort of custody of his son, although we quickly learn that his wife was the victim of a vicious sexual assault and it's possible – very possible, from the look of the kid – that Ray's son might not biologically be his at all. He has no interest in learning whether that is true or not, instead mumbling "my son is my son, " when asked if they ever had a paternity test. It's this attack on his wife that sent Ray on his path of darkness; in the wake of the attack we learn that he went to underworld figure Frank Semyon (Vince Vaughn) to get info on the attacker. Frank then gave Ray the info and let him know that one day he may call on Ray for a favor in return. As the story gets going, it's clear that favor has been called in.
Ray is now what could best be described as a dirty cop. He's still employed by the City of Vinci, but his real work is for Frank. In typical True Detective fashion, Ray's decline means he now sports a fierce mustache and grown-out mane. Frank, on the other hand, is now struggling to go straight. He's invested heavily in a land project related to a new rail system. Things are looking good, until the city manager that Frank has been working closely with disappeared and the deal – along with millions of Frank's dollars – disappeared with him.
Source: nerdist.com
You might also like: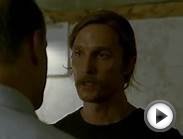 True Detective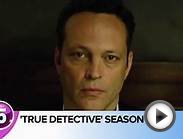 True Detective: Official Preview of Second Season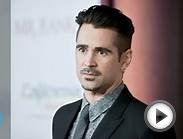 True Detective Season 2: Second Trailer Released
SOLDIERS AND MARINES: Military Fiction: Action packed first novel of a five-book saga about warfare and combat in the Korean War and then Vietnam, Desert ... and wars yet to come (The Soldier's Wars 1)
eBooks ()
Related posts: