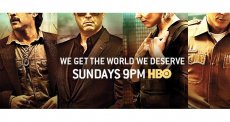 'True Detective' season 3 may be cancelled if the ratings continue to fall, as it has got a little over 2.3 million viewers and HBO is thinking of cancelling it.
Though the chances of 'True Detective' getting cancelled mid-season are low, it may struggle to get a third season if the number of viewers keep falling. Critics too are also not that keen on promoting the show as they find the plot a little too confusing. Many claim that it is the muddled plot that is driving away the critics. But it might just be that the show is failing to get off on the popularity front because it hasn't yet generated a buzz for itself.
The show got a good response for the first season. It was widely acclaimed to be groundbreaking television. What is surprising here is that the second season seems to be doing better than the first season as far as the viewer ratings are concerned, but critics still panned it. It might just be that the plot seems too complicated to them because they are being fed a steady diet of mindless reality TV shows that require little to no contemplation.
Source: www.movienewsguide.com
You might also like: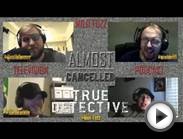 Almost Cancelled Episode 59: The Truest of Detectives
Related posts: