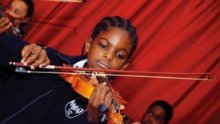 ~posted by Ruth
This year, Jacob and Molly are joining their school's orchestra, which means it's time for music lessons! Excitement has mounted as they chose their instruments: Molly loves the clarinet and Jacob is excited to play the violin. Of course, it made me think of how to pair books and music and luckily, I found several that fit the bill.
Can You Hear It? by William Lach
The perfect book to introduce young readers (and young musicians) to great music through great works of art. With the aid of this picture book and accompanying CD, listeners (and lookers), get to explore 13 examples of pictorial music and visual masterpieces.

My favorite? A spread featuring Utagawa Hiroshige's Chrysanthemums, which pictures a bee hovering over a flower, is matched with Nikolay Rimsky-Korsakov's Flight of the Bumblebee.
by Ana Gerhard, illustrated by Cecilia Varela
Another award-winner, just right for elementary school orchestra members. What a treat to have a themed collection, with excerpts from classical musicians such as Vivaldi, Mozart, Tchaikovsky, and many more. Listeners (and readers) are treated to the discovery of the melodious similarities between notes produced by instruments such as the flute, the organ, and the harpsichord and the birds' songs.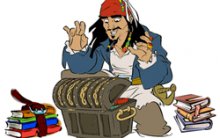 And as a bonus for bird-lovers, there is added info and illustrations of different birds that are highlighted in the music. 20 different recordings on the CD! A Parents' Choice award-winner.
by Robert Levine, illustrated by Meredith Hamilton
This one is really perfect for the twins–and maybe for young budding musicians you know. It's an exciting and educational tour through the instruments and music of the orchestra, just right for ages 8-12(ish) and their parents. The well-written text is divided into three sections: an introduction to each instrument of the orchestra from the cello to the timpani, the stories of famous composers from Bach to Stravinsky and an explanation of different musical styles from Baroque to Modern. (I can't wait to hear from new violinist Jacob what he thinks of listening to the Mozart minuet and reading about the exploits of young Amadeus as a child.)
Source: litforkids.wordpress.com
History: Ancient History in 50 Events: From Ancient Civilizations to the Fall of the Roman Empire (History Books, History of the World, Ancient Rome) (History in 50 Events Series Book 9)
eBooks ()
You might also like: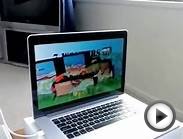 THE 7 WONDERS OF THE WORLD SERIES FOR KIDS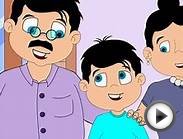 Thank You For The World So Sweet - Kids Song - Thank You ...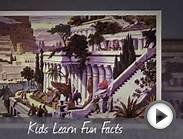 FREE Seven Wonders of the Ancient World Worksheet for Kids ...
History: Modern History in 50 Events: From the Industrial Revolution to the Present (World History, History Books, People History) (History in 50 Events Series Book 7)
eBooks ()
Related posts: