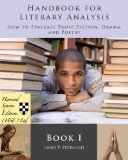 American Literature
I selected Dr. James Stobaugh's literature series as one of my 100 Top Picks in 2005 when the series was published by B&H Publishing Group. When I started writing 101 Top Picks in 2012, Stobaugh's series was being revised and republished by Master Books, so it wasn't available for consideration for inclusion among my new Top Picks, although it would probably have made the cut once again. I really liked the original series, and I like the revised versions even more because they are easier for both parent and student to use.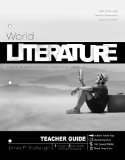 Dr. James Stobaugh has done a marvelous job of combining literature studies, composition, vocabulary, and critical thinking, all within a Christian worldview context.
The courses include core literature study for American Literature, World Literature, and British Literature. Two supportive books are The Handbook for Literary Analysis and the Christian Reading Companion for 50 Classics. The Handbook for Literary Analysis is intended to be used as a reference and supplemental study resource alongside any of the literature courses. The might be used by students in middle school through college as well as adults.
In all of these resources, Dr. Stobaugh manages to incorporate worldview concepts in the broad manner of C.S. Lewis so that no particular theological or denominational outlook dominates aside from only occasional and minor exceptions. These courses should appeal to those trying to implement classical education not limited to the Great Books list, to those wanting to prepare their teens with challenging and rigorous coursework, and to those for whom worldview education is a high priority.
In addition, American, British, or World Literature courses might also be combined with Stobaugh's corresponding history courses (now also published by Master Books) to form a comprehensive and tightly integrated humanities program encompassing history, literature, and worldview with a strong composition and vocabulary component.
American, World, and British Literature Courses
Literature courses are written for high school level, each providing 34 weeks of study with daily lessons. For each course, there is a softcover student book and a teacher guide that comes as loose-leaf pages for you to insert into your own binder. Student books are printed in black and white and include some illustrations and graphic images. While these courses should work very well in traditional classroom settings (at Christian schools), they also allow students to complete most of their work through independent study. However, a parent or teacher needs to evaluate essays and grade tests, and most students would benefit from discussion of some of the readings and topics. Some of the weekly chapter tests require essays, and some even have discussion questions.
These courses apply an analytical/critical-thinking approach to literature, for which some students might initially require more assistance than others. Students write at least one essay per week, and some students might need additional instruction in essay writing. The literature courses are challenging, although parents and teachers can adapt the courses significantly by using fewer or more of the essay writing assignments.
Source: cathyduffyreviews.com
You might also like: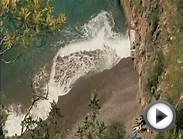 "Renaissance" World Literature Presentation of group 2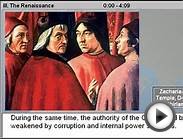 The Renaissance (The Ancient World & The Renaissance Part 3)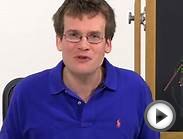 The Renaissance: Was it a Thing? - Crash Course World ...
Related posts: