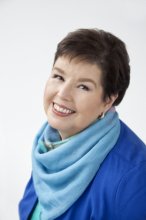 Set in modern-day Washington state, the story follows the journey of three sisters who are divided by decisions made when they were young. The story's central character, Cassie, applies for and becomes a Habitat partner homeowner, journeying from sweat equity to house dedication while managing issues of single parenthood, family estrangement and new love. The trio of sisters struggle with life experiences and questions of love and forgiveness as they each work to rebuild their lives and relationships.
Macomber and her husband, Wayne, have long attended the annual fundraising event hosted at Indian River Habitat for Humanity in Vero Beach, Florida, and were overwhelmed by the good work of the organization.
"Last year's event inspired the story idea for 'Last One Home, '" said Macomber. "I met some of the men and women serving at the dinner—they were there to work the hours they owed in order to get a home for themselves and their families. Their stories encouraged me … and gave me an idea for my new novel. I am thrilled Habitat for Humanity has embraced the story too."
More than 170 million copies of Macomber's books are in print worldwide. Her work focuses on compelling relationships that embrace family and enduring friendships. Macomber's novels have spent more than 750 weeks on The New York Times Best Sellers list. Eight of these novels have hit the No. 1 spot.
About Habitat for Humanity International
Habitat for Humanity International's vision is a world where everyone has a decent place to live. Anchored by the conviction that housing provides a path out of poverty, since 1976 Habitat has helped more than 5 million people through home construction, rehabilitation and repairs and by increasing access to improved shelter through products and services. Habitat also advocates to improve access to decent and affordable shelter and offers a variety of housing support services that enable families with limited means to make needed improvements on their homes as their time and resources allow. As a nonprofit Christian housing organization, Habitat works in more than 70 countries and welcomes people of all races, religions and nationalities to partner in its mission. To learn more, donate or volunteer, visit habitat.org.
About Random House
Founded in 1925, Random House is the proud publishing house of the world's most acclaimed storytellers, thought leaders and innovators. Our host of imprints—including Ballantine Bantam Dell, Del Rey/Spectra, The Dial Press, LucasBooks, The Modern Library, Random House and Spiegel & Grau—publish original fiction and nonfiction in all formats with the mission to entertain, educate and inspire readers for generations. Ballantine Books is an imprint of Random House, a division of a Penguin Random House, the world's largest trade book company, whose parent company is Bertelsmann AG.
Traffic stats
Source: www.habitat.org
My Big Quiz Book: 500 Multiple Choice Questions (General Knowledge, Pop Music, Mythology, Astronomy, Sport, Quotes, History, Living World, Human Body, Literature, Football & more...)
eBooks (Bernard Morris)
You might also like: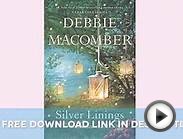 Silver Linings: A Rose Harbor Novel By Debbie Macomber ...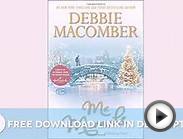 Mr. Miracle: A Christmas Novel By Debbie Macomber — Download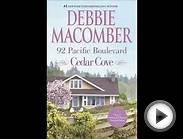 92 Pacific Boulevard A Cedar Cove Novel by Debbie Macomber ...
Related posts: