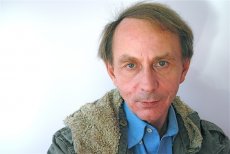 It's 2022, and France is living in fear. The country is roiled by mysterious troubles. Regular episodes of urban violence are deliberately obscured by the media. Everything is covered up, the public is in the dark ... and in a few months the leader of a newly created Muslim party will be elected president. On the evening of June 5, in a second general election—the first having been anulled after widespread voter fraud—Mohammed Ben Abbes handily beats Marine Le Pen with support from both socialists and the right.
The next day, women abandon Western dress. Most begin wearing long cotton smocks over their trousers; encouraged by government subsidies, they leave the workplace in droves. Male unemployment drops overnight. In formerly rough neighborhoods, crime all but disappears. Universities become Islamic. Non-Muslim teachers are forced into early retirement unless they convert and submit to the new regime.
This is the world imagined by Michel Houellebecq in his sixth novel, Soumission (Submission), which will appear next week. Should it be read as a bad Op-Ed, as pulp fiction for an election year, or as the attempt of a great writer to air a social critique through farce? In an exclusive interview—the first he's given about this novel—Houellebecq explains what led him to write a book that has already created a scandal in France, even before its publication.
Why did you do it?
For several reasons, I'd say. First of all, I think, it's my job, though I don't care for that word. I noticed some big changes when I moved back to France, though these changes are not specifically French, but rather Western. As an exile you don't take much of an interest in anything, really, neither your society of origin nor the place you live—and besides, Ireland is a slightly odd case. I think the second reason is that my atheism hasn't quite survived all the deaths I've had to deal with. In fact, it came to seem unsustainable to me.
The death of your dog, of your parents?
Yes, it was a lot in a short period of time. Part of it may be that, contrary to what I thought, I never was quite an atheist. I was an agnostic. Usually that word serves as a screen for atheism but not, I think, in my case. When, in the light of what I know, I reexamine the question whether there is a creator, a cosmic order, that kind of thing, I realize that I don't actually have an answer.
Whereas before you felt …
I thought I was an atheist, yes. Now I really don't know. So those are the two reasons I wrote the book, the second reason probably outweighing the first.
How would you characterize this book?
The phrase political fiction isn't bad. I don't think I've read many similar examples, but at any rate I've read some, more in English literature than in French.
thinking logically
thinking meme
thinking maps
thinking man
thinking man statue
thinking music
thinking man tavern
thinking maps templates
thinking meaning
thinking nf lyrics
thinking nation
thinking noodles
thinking negative
thinking nf
thinking noun synonym
thinking notes
thinking necessarily involves
thinking out loud
thinking out loud lyrics
thinking of you images
Source: www.theparisreview.org
You might also like: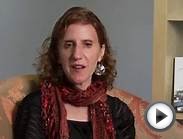 Gayle Forman talks about her new novel JUST ONE DAY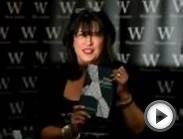 New 'Fifty Shades of Grey' novel out this month shows ...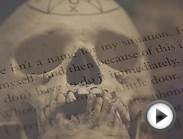 DBC Pierre introduces his new novel, Lights Out in Wonderland
Related posts: