Meet Mr. William Garcia - IB Literature 2 AND American Literature Teacher
Howdy. I am a native Texan, recently transplanted to Ann Arbor while my wife pursues a PhD at the University of Michigan. I hold a BS in Radio-TV-Film Production from the University of Texas and a Master of Arts in English Literature from the Bread Loaf School of English. I have taught all levels of AP English, as well as classes for the Intentional Cambridge IGCSE English exam and the British A-Level exams. When not teaching, I keep busy chauffeuring my children about town, watching strange movies and writing strange screenplays. I love to travel, and I have toured 27 counties so far, with the hopes of hitting 100 before I am done.
Meet MR. Michael Hoffman - IB literature 1 teacher
I am a life-long Michigan resident and a former officer in the US Army, and I am thrilled to start my teaching career at WIHI this year. I recently completed a Master's degree in Education at the University of Michigan (majoring in both English and history), from which I also received a Bachelor's degree in Philosophy and a Juris Doctorate. My wife and I have two children, and we live in Ann Arbor. When the kids give us a free moment, I enjoy running, writing, and reading modern fiction, graphic novels, and long academic papers that explain why print isn't dead. Lastly, I grew up in East Lansing; don't tell anyone around here, please.
MEET MS. JAMIE MORGAN - WORLD LITERATURE, COMMUNICATIONS TEACHER, and FORENSICS COACH
I studied at Eastern Michigan University where I got my BA in education with a major of Language, Literature, and Writing, and a minor of Communication, Media, and Theater Arts. I am currently continuing my education at EMU with the intention of acquiring a Masters of Communication. I am thrilled to be teaching World Literature and Communication. I started at WIHI as a graduate assistant, long term sub, and Forensics Coach. I look forward to leading this years Forensics Team to even greater success as we enter the competitive season with nearly 60 participants. In my spare time, I enjoy sand volleyball, water sports, competitive speech, and writing.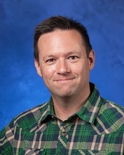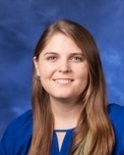 Literature Teacher
Source: www.wihi.org
You might also like: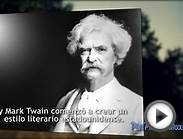 American Art & Literature_Spanish Subtitles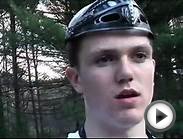 American Literature Project West High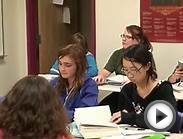 Inside BASIS Classrooms #1 - 9th grade World Literature Class
Related posts: