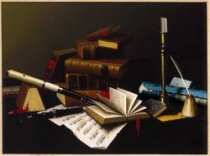 This list grew out of a conversation between a Ridgeview teacher and a parent. In light of that conversation, teachers were asked to recommend books that high school students might enjoy reading, ranging from the light to the serious. Many of us recommended books we enjoyed when we were in high school: We have not gone back to reread them, and some are clearly more appropriate for older than for younger students. For this reason, parents should exercise reasonable caution in obtaining any of these. At the same time, many could be read by middle school students with profit and pleasure.
The list is arranged in alphabetical order by teacher. The descriptions about books were written by the recommender. Several books are recommended more than once. At the end you will find music recommendations from the Music teachers.
Mr. Anderson
Rudyard Kipling. Captains Courageous
Mary Shelley. Frankenstein
Oscar Wilde. The Picture of Dorian Grey
Andthony Trollope. The Way We Live Now
Stephen Crane. The Red Badge of Courage
Short stories by Guy de Maupassant and by Leo Tolstoy.
Turgenev. Fathers and Sons
T.H. White. The Once and Future King
Mr. Ayers
Archaeology: Rodney Castleden, Mycenaeans
History: Stephen Dando-Collins, The Ides
Fun: Timothy Zahn, Icarus Hunt
Mr. Busek
Stephen King. Dark Tower Series
Mrs. Caravalho
Orson Scott Card. Ender's Game
Margaret Atwood. A Handmaid's Tale
Agatha Christie. any mystery
F. Scott Fitzgerald. The Great Gatsby
John Steinbeck. The Grapes of Wrath
Richard Preston and Michael Crichton. Micro
Michael Chrichton. Jurassic Park
Science Books:
Richard Preston. The Hot Zone - this is a non-fiction book but it reads like fiction.
John M. Barry. The Great Influenza
John L. Ingram. March of the Microbes
Nessa Carey. The Epigenetics Revolution
Mr. Edwards
James Michener. Centennial is excellent because it is about Colorado, especially the Greeley/Fort Collins/Estes Park area.
Mrs. Halseide
Alan Lightman. Einstein's Dreams
J.D. Salinger. Franny and Zooey
Robert R. McCammon. Boy's Life
Bram Stoker. Dracula
Yann Martel. Life of Pi
Willa Cather. O Pioneers!
Charles Dickens. David Copperfield
Oliver Twist
Great Expectations
(I guess I've always loved Dickens)
Mr. Herndon
John Garth. Tolkien and the Great War: The Threshold of Middle Earth - to understand where he got his deep insights into comradeship, loyalty, the reality of battle and the horror of war, the heart of courage against unimaginable odds, and the power of love and friendship.
Ernst Juenger. Storm of Steel - to understand what Germans actually took from the experience of 1914-1918 (hint: they read this, not All Quiet on the Western Front).
Norman Friedman. The Fifty-Year War - to grasp just how the Cold War qualifies as a full-blown military conflict, how it unfolded across these nearly five decades, what the stakes were, and how the West finally prevailed.
gcse tutors
Source: www.ridgeviewclassical.com
For U Designs Large Prince Backpack Dog Printed Novel Animal Leisure Backpack for Boys and Girls


Apparel ()




Approx Dimensions:11.41 L x 18.50 H x 5.51 W
Compartments: 2*side zipper pouch, 1* pocket on the top (sunglasses / earphone), 1*pocket on the back, 1*laptop/tablet compartment (13
Simple design, well sewn craftsmanship, fashionable and suitable for travel,school and sports
Durable backpack: high quality material (900D polyester); smooth zippers; stain resistant; perfect size for college; many interior pockets for your laptop, keys...
Economize your carrying effort, eco-friendly casual life style
You might also like: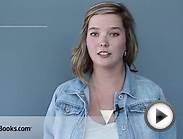 What Defines a Classic Novel?
Fatal high school fight: Iowa teen cleared of charges teen ...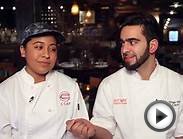 Kitchen Mentors: High-School Students Find Culinary Careers
November's Chopin Cluster Central Flower Plates Colorful Teardrop Stone Statement Chunky Necklace (Black)


Jewelry (November's Chopin)




Muiti plates cluster style
Choose your favorite from 3 different colors
100% brand new and high quanlity
Skin-friendly, does not contain any harmful element
Tips to Maintain your accessories: 1) Avoid direct contact with heat, or expose under the sun. 2) Before showering, take out the accessories and keep it in a safe...
For U Designs Small 3d Blue Dog Animal Printed Novel Travel Backpack Men Boys


Apparel ()




Approx Dimensions:10.23 L x 15.7 H x 5.1 W
Compartments: 2*side zipper pouch, 1* pocket on the top (sunglasses / earphone), 1*pocket on the back, 1*laptop/tablet compartment (13
Simple design, well sewn craftsmanship, fashionable and suitable for travel,school and sports
Durable backpack: high quality material (900D polyester); smooth zippers; stain resistant; perfect size for college; many interior pockets for your laptop, keys...
Economize your carrying effort, eco-friendly casual life style

Modern Fantasy Bronze-tone Sparkle Star Lovely Heart Cute Bowknot Unisex-child Mutriple Braided Rope Leather Wrap Bracelet


Jewelry (Modern Fantasy)




Dispatched and sent out in a delicate blue lucky pocket
High quality durable leather
Pendant style necklace designed for children
Jewery fits your lifestyle
It is about 5.7 inches long

Wild Wind Unique Metal "Love" Pendant Multistrand Leather Adjustable Wrap Bracelet


Jewelry (Wild Wind)




Unisex fashion accessory
Is a symbol of love
Adjustable length ancient style bracelet
Can wear it to go to the any party
Makes you more attractive
Related posts: