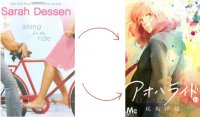 Think back on the last time you went to a bookstore. That aisle of brightly-colored books with numbers on their spines. No, not the encyclopedia aisle. The other one. The manga aisle, usually full of readers squatting down by their favorite series, reading voraciously with an adoring, excited look in their eyes.
And while you may know Sailor Moon, Dragon Ball Z, or that one with the card-playing kid with the spiky hair, you may NOT know just how many different kinds of manga there are. In fact, many manga have stories with a similar feel to some contemporary YA fiction. If you've never given manga a try, now's the time! So sit back, pull up a chair, and let's get you reading some manga!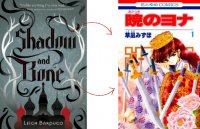 Fan of Sarah Dessen? Try Ao Haru Ride by Io Sakisaka, girl ostracized because too many boys liked her, so in high school she decides to be as unlikeable as possible—and then her crush returns.
Fan of Shadow & Bone by Leigh Bardugo? Try Yona of the Dawn by Mizuho Kusanagi, about a princess who is charged with taking back her kingdom from her father's murder.
Fan of Grasshopper Jungle by Andrew Smith? Try Attack on Titan by Hajime Isayama, about giant, killer humanoid things, and about the relationships between a team of teens who are charged with killing said giant, killer humanoid things.
Fan of John Green? Try Koe No Kitachi by Ooima Yoshitoki, about a boy who bullied a deaf girl, and then years later meets her again, changed, and wants to set things right. (Author's note: one of the best manga I've ever read.)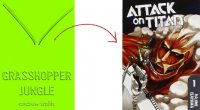 Fan of The Demon's Lexicon by Sarah Rees Brennan? Try Blue Exorcist by Kazue Kato, about twins who find out their the sons of Satan, become exorcists to defeat their powerful father and save the world.
Fan of Inkheart by Cornelia Funke? Try Fushiji Yuugi by Yuu Watase, an older manga that holds up to the test of time, this manga is about two friends who find a strange book in the library that transports them into the novel's world. Cue gut-wrenching, star-crossed romance.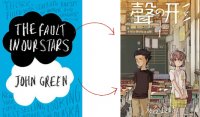 Fan of Exile by Kevin Emerson? Try BECK: Mongolian Chop Squad by Harold Sakuishi, insert one of the best musical mangas ever. Think of every indie band you love, and then insert a dog named after your favorite alternative artist, Beck. Yeah, it really is that awesome.
Fan of Life By Committee by Corey Ann Haydu? Try Degenki Daisy by Kyousuke Motomi, about a girl who copes with her brother's death by texting the enigmatic DAISY.
Bonus rec: Kamisama Kiss by Kuliette Suzuki. I'm not sure what to compare it to, if we're being honest, but it's one of my absolute favorite series right now, about a girl with no home who is gifted a shrine by a mysterious man, and becomes the land-god of the region. Very heavily steeped in Japanese folklore and tradition. The main character, Naname, is an absolute pillar of courage and bad-assery.
Source: www.quirkbooks.com
You might also like: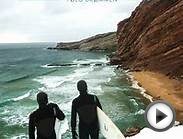 Bjornoya (2014)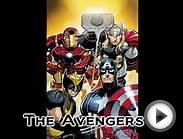 Upcoming Movies of 2014-2015
Maanikya (2014) Kannada Movie
Related posts: