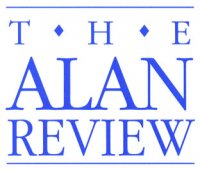 Reading makes immigrants of us all - it takes us away from home, but, most important, it finds homes for us everywhere.

Young adult literature from other countries offers teachers and students a powerful resource for learning. Although it can be difficult to locate foreign YA literature, the benefits of using these books are significant. Foreign YA literature can open up the world to American readers, creating new understanding of and appreciation for other cultures. This literature is also a natural way to teach across the curriculum, connecting good literature to history, geography, politics, or science. Moreover, foreign YA literature is often demanding to read, appealing to older adolescents for whom much of American designated YA literature may not be challenging enough. The field of young adult literature is enriched by works from other countries.
One of the disturbing results of the Oklahoma City bombing was the initial rush to blame foreign terrorists, and Arabs in the U.S. were universally condemned by many citizens, even threatened. Discouraging prejudice towards other peoples, as well as minorities within America, remains an important task in our increasingly interconnected but fearful world. Young adult literature can help students feel more at home in this world. explains the power of stories in
Books can make a difference in dispelling prejudice and building community: not with role models and literal recipes, not with noble messages about the human family, but with enthralling stories that make us imagine the lives of others. A good story lets you know people as individuals in all their particularity and conflict; and once you see someone as a person-flawed, complex, striving-then you've reached beyond stereotype. Stories, writing them, telling them, sharing them, transforming them, enrich us and connect us and help us know each other. (p. 19)
For example, the story of the Ahmad Abd al-Jawad family in will strike a chord of sympathy with any reader. This novel, first published in Arabic in 1956 and written by Nobel Prize winner reveals the daily life of a middle class Moslem, Cairo family of two daughters and three sons. The young people struggle with sibling rivalry and community respectability, the love of their nurturing mother and the fear of their authoritarian, ill-tempered father, among the sounds and sights of modern Egypt. Although their religion or houses may seem strange and the place of women in their society alien, the thoughts and feelings of this sympathetic family struggling to get along, find mates, establish careers are universally human. Likewise, translated from German, manizes the face of the Middle East in the story of one teenage Damascus boy who keeps a diary detailing his growing involvement with an anti-government newspaper. The reader learns that Syrian teenagers enjoy the same kinds of friendships and have the same kinds of misunderstandings with their parents as American teens. After reading such books as and one must be less inclined to fear and hate all Arabs.
Source: scholar.lib.vt.edu
History: Ancient History in 50 Events: From Ancient Civilizations to the Fall of the Roman Empire (History Books, History of the World, Ancient Rome) (History in 50 Events Series Book 9)
eBooks ()
You might also like: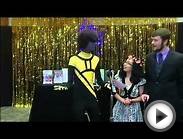 2015 Melinda Awards for Young Adult Literature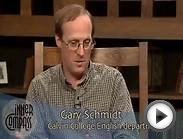 Young Adult Literature
History: Modern History in 50 Events: From the Industrial Revolution to the Present (World History, History Books, People History) (History in 50 Events Series Book 7)
eBooks ()
Related posts: