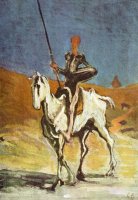 As a follower of Christ and an academic I take for granted that the stuff I teach my students in class is fair game for religious discussion. But, I have the feeling that the majority of my students do not automatically use a faith-based approach to the reading of most of the texts we read in my world literature course.
The difficulty of the ancients like the Epic of Gilgamesh, the eroticism of A Thousand and One Nights, or the wit and sarcasm of Don Quixote tend to distract us from the perspective that faith has to offer.
Not to mention that students of literature must also pay careful attention to conventions of language, the intricacies of different cultures, the particulars of genre, and a variety of narrative forms. We have a responsibility to study the literature for its own merit as literature; in a sophomore survey course in literature we rarely sit around all day and talk about religious aspects of the literature in question.
I am convinced, though, that the World Lit. course is one of the most important courses any American college student can take today. I am also convinced that it is one of the courses most naturally open to an integration of faith and learning.
In order to integrate a faith perspective on world literature one of my basic goals is to communicate to my students the unique role that literature plays in the act of general revelation.
No doubt, there are a number of texts that are explicitly religious, —the Bhagavad-Gita, the Quran, and Augustine's Confessions—but the majority of our texts fall into the canon of world literature simply for their merit as model examples of their time period, geographical origin, or genre.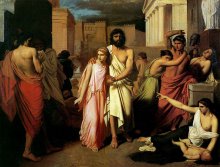 So, I begin each semester with a look at Thomas C. Foster's How to Read Literature Like a Professor. Foster reminds us that every story ever written is a small part of one story.
"One Story. Everywhere. Always. Whenever anyone puts pen to paper or hands to keyboard or fingers to lute string or quill to papyrus. Norse sagas, Samoan creation stories, Gravity's Rainbow, The Tale of Genji, Hamlet, last year's graduation speech, last week's Dave Barry column, On the Road and Road to Rio and "The Road Not Taken." One Story (185).
If we are wondering what that one story is about, Foster explains that it is about us—humans—about what it means to be human, about this world and the next, about where we come from and where we are going.
Асанасиадес аполлон Apollon Athanasiades
en.everybodywiki.com
.
Source: www.etbu.edu
You might also like: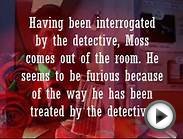 Summary World: Famous Plays 18: "Glengarry Glen Ross" by ...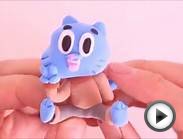 Amazing World of Gumball Play Doh Nursery Rhyme Song
Related posts: