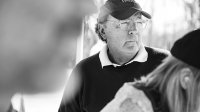 James Patterson's empire is a vast one, and the movies and TV shows based on his work are myriad. With the dual CBS series, the Alex Cross project and, a little further down the road, a film called Middle School: The Worst Years of My Life, distributed by Lionsgate and produced by Participant Media, the Patterson brand is connected to a whole array of entertainment properties, stories and characters—including those lions, named Felix and Major.
Oh, and there are wolves, too. "The best part of casting animals is that when we cast the wolves, we cast the wolves from The Grey, " Robinson reports. "They already had a credit. And a resume." (No wolves straight out of Juilliard for CBS!)
Zoo is not just a TV show but a multimedia extravaganza. It's also a novel and a comic book, all of its iterations riffing on Patterson's high concept: Every animal on earth goes crazy and turns on humans. It is not an apocalypse anybody has seen before, so it makes sense the suits at CBS would jump at it.
Zoo star James Wolk, whose earlier work includes Mad Men and The Crazy Ones
Patterson's career wasn't always paved with stars and wildlife. When he wrote his first novel, The Thomas Berryman Number, he couldn't get arrested for it. As a 26-year-old, he wasn't exactly a slouch in his day job—already working his way up at J. Walter Thompson, the 150-year-old agency that counts among its clients Ford and Unilever. (By 1996, he had risen to CEO of JWT North America but was so successful as an author that he was able to move on to writing books full time.)
After Thomas Berryman was rejected 31 times, Little, Brown took a chance on the Southern-fried murder mystery, and it ended up selling about 10, 000 copies—not exactly a smash, but not bad either.
Patterson chats with James Wolk.
Lovers of the genre took notice. "I get a call at Thompson, and it's this woman, " recalls Patterson, now 68. "She goes, 'I'm with the Mystery Writers of America, and we're having our big dinner at the Commodore'—or wherever the hell it was—'and it's on Friday, and you know, you've been nominated.' And I said, 'Oh geez, I can't come.' And she says, 'Oh, you know, this is a big thing, all the famous mystery writers are going to be there.' And I go, 'I'm so sorry.' Then finally she goes, 'You have to come, you won.'"
He went.
Even as Patterson moved up the ranks at JWT, he not only continued spinning out his Hudson News-ready line of thrillers but was also, unsurprisingly, intimately involved in their marketing. Patterson's dealings with the marketing team at Little, Brown are legend. One such tale has him persuading the publisher to toss out the promotional plan it had developed for Patterson's Alex Cross books for what he saw as a superior one. It's not so much diva behavior as owing to the fact that the man has marketing in his blood.
Source: www.adweek.com
You might also like: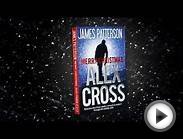 James Patterson | Merry Christmas Alex Cross VO by Paul ...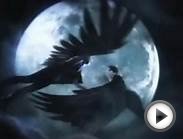 "FANG: A Maximum Ride Novel" James Patterson, Directed by ...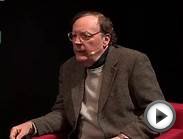 James Patterson
The Eastern Front (Graphic Modern History: World War II (Crabtree))


Book (Crabtree Publishing Company)




ISBN13: 9780778742012
Condition: New
Notes: BRAND NEW FROM PUBLISHER! 100% Satisfaction Guarantee. Tracking provided on most orders. Buy with Confidence! Millions of books sold!
Related posts: